Bathrooms are your place to relax and have a cool shower and they easily are one of the most expensive rooms to refurbish. Different people have different tastes of setting up their own bathrooms in their own style. The fun part is how you can make your bathroom look sophisticated, cool and classy. If you are keen on knowing how to set the tone to make your bathrooms look wonderful, we have with us a few interesting suggestions that will knock your socks off and how easy it can get for you without having a pocket pinch. Each bathroom should have its unique features and look beautiful. Get hold of the latest bathroom improvement trends via loews.com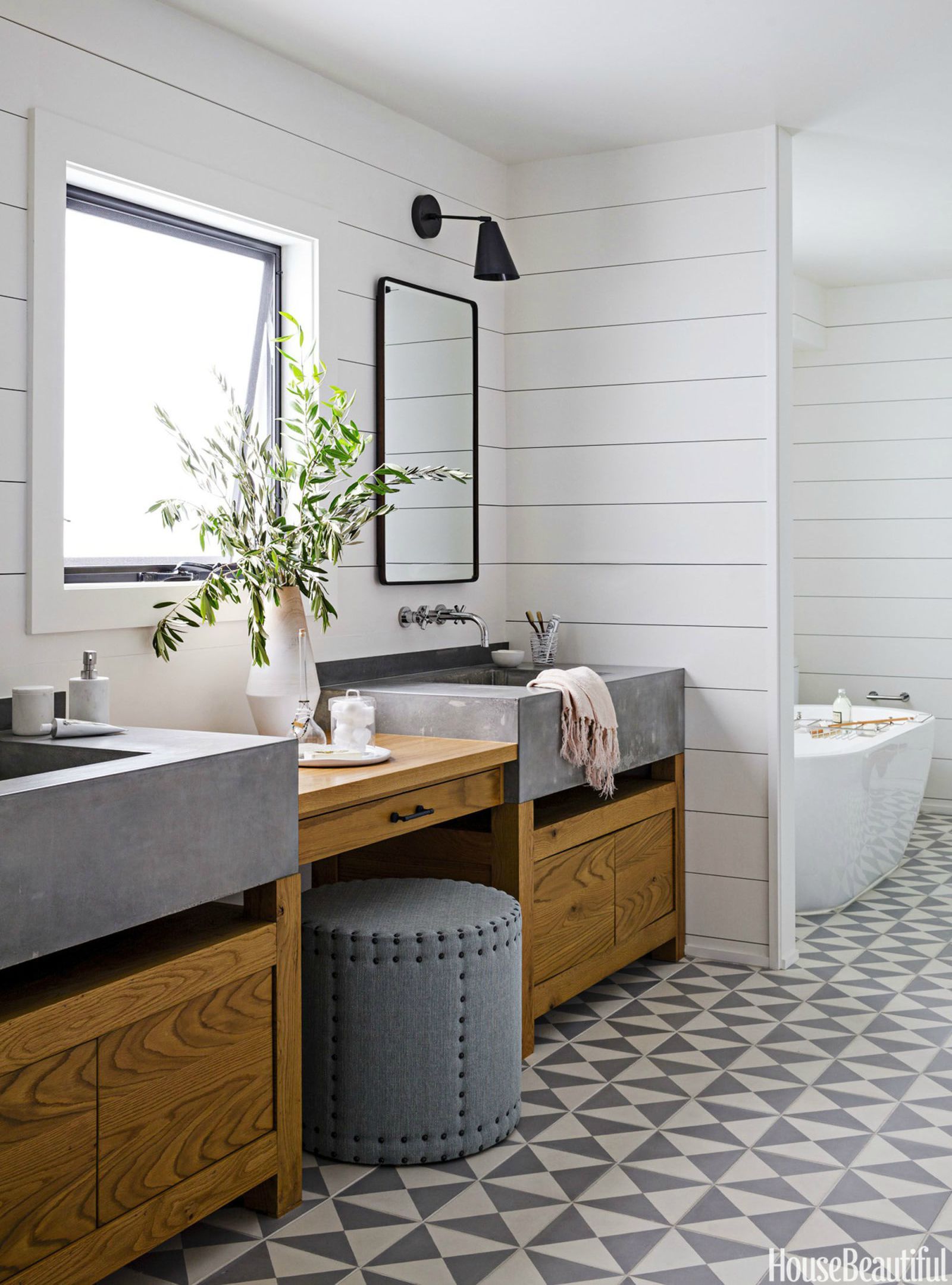 Here they are:
Bathrooms usually do not have a seating spot or a perch, but one can make a cool expensive look out of it. By adding a sofa or simply a round wooden chair is a great idea because that is the missing look that you are trying to think about. If you have the space to spare, you just want a little spot to sit in or around the bathroom. Nothing better than getting your pedicures done comfortably while having a seat in your own bathroom. You can get this great Wooden Saddle Seat Barstool with Metal Legs, Large, Brown and Black from houzz.com and enjoy this commodity for years to come.
Keep the space neat and to have Wardrobes
People can have their toiletries all over the place in their bathrooms. Well if you have thought about the setting a new space and taking care of your toiletries, you can use a certain area and build wardrobes to hold your toiletries for you. This way one can have a sorted bathroom ambience and maintain the neatness and cleanliness well.
Replacing your bath mat in a time-time basis can make your Bathroom look great. You just have to replace the torn and tattered mats that have been there forever. The classiest of the bathroom in the world have velvet and Persian rugs. These rugs are soft and comfortable for your feet and anyone from the outside and they will appreciate the look and the feel to it. Most importantly, these fans mats and rugs add a touch of taste and class to your bathroom. A good mat like Vintage Style Floral Distressed Heat-Set Area Rugs the from rugsource.com prevents undue dust flying around and gives the aesthetic look you have always been on the lookout for.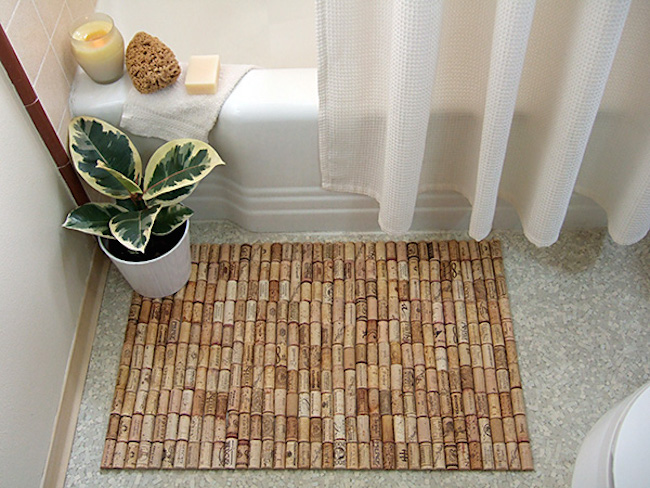 Bathroom mirrors are one of the first things that one will notice when they first step into your bathroom. Having a mirror with an aesthetic (can be the shape or the frame of the mirror) will definitely make your bathroom stand out and will be given the appreciation. You can get the Elegant Lighting Eternity 42″ Diameter Circular Metal Framed Wall Mirror from build.com.
If you are too tired of looking at your bathroom walls and do not know what to do with them or you are coming across the ideas that will exceed your budget. You can do a very simple thing to make them look the best. Decorative wall stickers and rolls are widely available in the market and they will look fancy when you put them up as well. These wall dressings are cheap and easily available, and you can stick them up self with the significant amount in size. One-stop solution for you in this regard is the shelves available at modernbathroom.com.
Basic and Beautiful Lighting
First of all, we know that normal bathrooms have lights, are basic and good, but we want our bathrooms to look better right? You will never run out of options when you have to choose your bathroom lighting. You might be thinking that better sophisticated design of lights can cost you a lot and you do not want to spendso much but there is a solution to this, you can have many options available as long as you look. Both cheaper and beautiful light bulbs, hanging lanterns and other options are available in the market at reasonable rates. You can get a complete range of warm light sources from 1stoplighting.com or the xxx as well.
Brassware in your Bathroom
Brassware is a classic touch and they always bring more class and finish to your bathroom. If you are running out of spaces such as wardrobe or simply want to place things in the open, you sure want a few good-looking brassware next to your sink for your toiletries. Perhaps you can have a brass placed or a container to hold your toothpaste and toothbrushes. Brassware last as long as you do not lose them, and they only require polish to hold the glaze and they even look very royal when you place them in your bathroom and with the proper lighting. One of the solution for you in this regard is the Danze 1-1/4″ Metal Touch Down Drain Assembly- Polished Brass from modernbathroom.com.
Give your bathroom a cool and soothing shade
Talk about those bathrooms that are shady and give you a gloomy vibe, you do not want to be there, so if you have been to one you know. Having an appropriate color for your bathroom can give you an edge and give your home a positive vibe. Bathrooms are places to relax and it is important that you paint the right color on the walls if they are not there. Keep it cool and soothing for the eyes to feel calm and with reasonable prices you can do it just right.
If you have a low budget and still thinking of getting a good job done in your bathroom, you have all the right options above to follow. The best way is to go along with your budget and less time-consuming work to get yourself the bathroom job done. Have it classy, sophisticated, lit and relaxing, all at the same time with these simple and amazing modifications. Make the best of your bathroom space with style.
Total Page Visits: 375 - Today Page Visits: 3