Your bedroom is a special place, your personal space, your room to rest and your own comfort zone. You want our bedroom to look the way you want and the belongings to belong in specific places according to our choices. Because bedrooms hold utmost importance for us, we never fail to pick out the best to make us feel at home. It can be your favorite color- combination on the walls or a hammock next to your study table and you can simply personalize your own den with the designs and décor that suits you the best. After returning from your daily grind, you just want to step into your room and enjoy the ambience. It can become a lot simpler for you to decorate your room and give it your own identity.
Let us go through a few ways you can design your bedroom with your own ideas and effortlessly –
Wall Art hangings – These are really an awesome idea when it comes to think of an easy way to design your room. Wall art hangings are mere portraits of art that look great on the walls, could be an assorted lot or a series of painting. They look classy and give your room the added color that you want for it. You can simply print wallpapers and frame them to put them up on walls. You can get this cool 12 piece art collection from onekingslane.com and be the point of envy for your friends and family alike.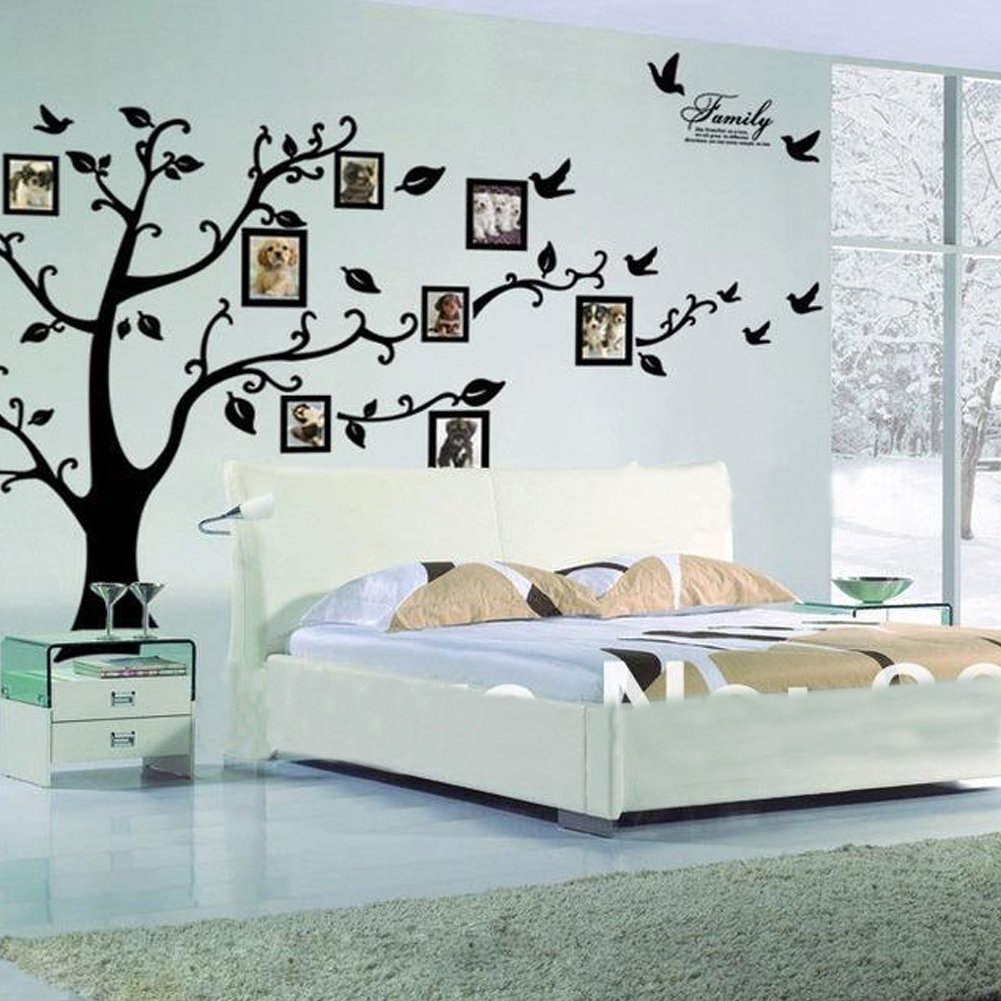 Nightstands and Vintage flower vases – Nightstands look great on either side of your bed, they look even better if you paint them well, maybe according to the room color or your choice of shade. These nightstands can beused to small accessories like your headphone, a book or your Mobile phone. You can also keep a vintage flower vase and the nightstand to make it the cheery on top. These flower vases can add a classy look to your room. Get a smexy nightstand like the Reclaimed Barnwood Justice Nightstand
from wayfair.com right away.
Designer Curtains – If you have windows in your room, you definitely want curtains that will suit your room the best. We mainly look for an eye soothing quality in our curtains. You can pick from your favorite colors and designs and make your room look perfect. Designer Curtains also make an impression from the outside of the room. You can purchase the Maritime Window Curtain in Black design by Thomas Paul from burkedecor.com.
Photographs– You could have a few photographs on your study desk, personalize them and frame them. There is nothing like having a collage of photographs on the wall individually or multiple frames. You can select frames that will match the color of your wall. These photographs preserve memories and share important timelines that you will be glad to look at.
Little White lights – White lights can be a great idea as they look amazing yet create a simply charming vibe around your room. If you want to turn your room in a theatre sometime, turn these lights on after going dark, these lights will really bring out the real the best from room, so shine brighter. You can also hand pictures with these lights. You can get a complete range of little white light sources from 1stoplighting.com.
Ribbons and Tape designs– Ribbons and Tapes are useful to make any designs. One can make many things out of them, if you have tapes and ribbons try them out instantly on your wardrobe. These will come in different colors and you can use each one of the colors to make cut out shapes that will look good anywhere as simple designs.
Fancy Headboards – Headboards can be arelaxing and easy to look at just before you hit the bed. You can have your own designs on your headboards carve your own fabric on your headboard or painting in with lighter colors to go with your room's ambience. These headboards can certainly look great to see when you have just entered your room and your eyes fall first at them. Simple and unique designs can fit the best when you have ideas to cover the space behind your head
Choice of Color– People do not usually go for darker shades on the bedroom, because you do not want your room to look gloomy, just when you have shifted to a new home and you have chosen your personal bedroom to stay and you got ideas to paint the room. You must choose lighter and brighter colors to go with, because a lighter shade is both soothing to the eyes and eye- catching. Mauve, baby pink, light yellow, green, brown, crème and white which is a very common color for your bedroom.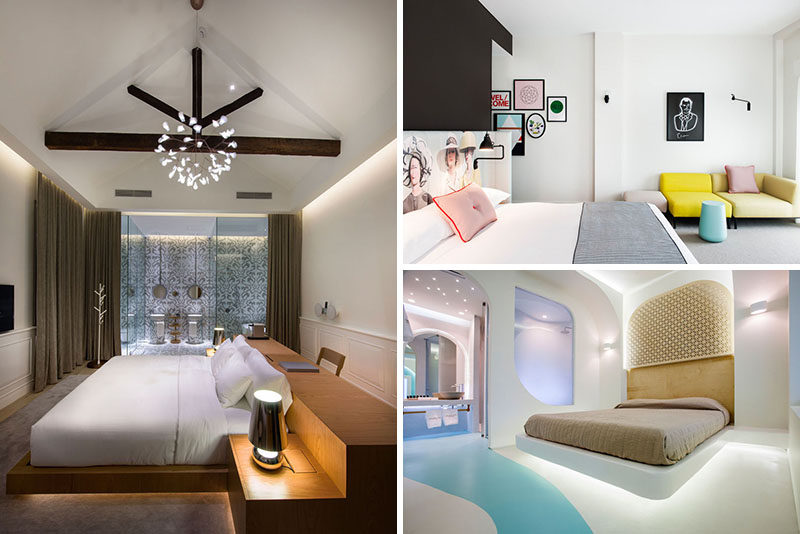 Fix a Swing – If you have a spacious room and have the perfect corner remaining and unused and you are running out of ideas, just fix a wooden hanging swing. These swings are great ways to fill your space in the bedroom and make it look amazing. Enjoying a cup of coffee while swinging on a rainy day and gazing out of your window is no better a feeling than anything else and if you want to do more, you can decorate the swing with its outer layer too. You can get the hanging swing from build.com.
Our bedrooms are haven, safe places and our comfort zones. If you are thinking of shifting to a new place and thinking of setting up your new room or even planning to decorate and design the room that you stay in, above are a few DIY ideas that will make you flip. So, make you gather the best ideas from the list to work your own.
Total Page Visits: 456 - Today Page Visits: 3