Overview
If you are building a home or planning to renovate the house, you should consider the top trends of the bathroom design. It will surely spark some creativity in renovating your house. If you want to design your bathroom according to the new top trends, this article will provide you all the details of new textures, patterns, prints, finishes, and styles. You are requested to visit stores like Amazon, Build, and Houzz, etc. to get amazing bathroom products and make your bathroom look attractive. Let's go!
Top 6 Design Trends
The top 6 bathroom trends that you should follow to design your bathroom are as follows:
Black Trends
Among the old trends and styles in 2016 and 2017, grey was one of the most popular styles for renovating the bathroom and other projects. Now everything is changing, so is this trend. This season, bolder and darker styles are in. Bolder and darker tones are gaining popularity in the new season. Grey was great, but now black and darker colors are getting popular. Just visit the Modern Bathroom online store for the best bathroom trends.
Homeowners who don't like adding black color to their house or are hesitant to do this; they would probably continue to add grey colors. They mostly choose classic white or neutral colors instead of going for the boldness of black. The trend of black color is most popular for light fixtures, vanities, mirrors, and other fixtures, especially in the mate finishes the trend is most popular.
Innovative Bathrooms
Smart toilets were on-trend last year. Wall Mounted Integrated Euroto Intelligent Smart Toilet and WoodBridge Elongated One-Piece Toilet are some of the examples of smart toilets. But in the New Year, everything is changing and upgrading. The whole bathroom is promoting high tech. The high tech toilets have gained popularity from Japan and are now in trends this year. High-tech toilets include automatic lid openers, seat warmers, and air dryers. It has many other things too.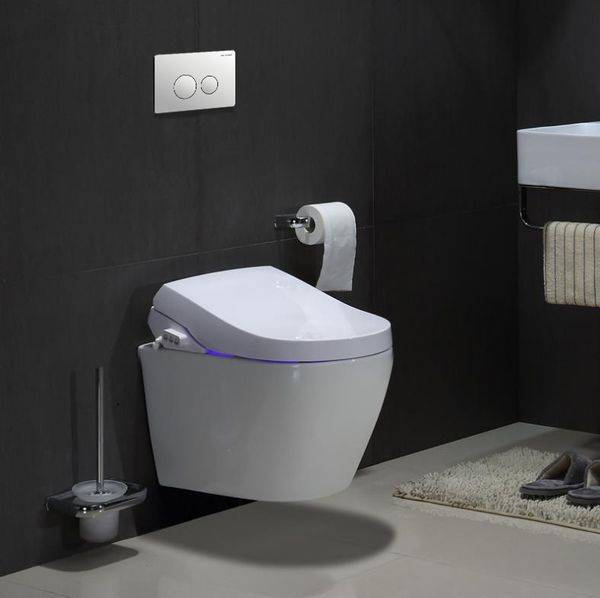 By upgrading the bathroom to high tech technology, everything is going to be automatic, and you will be amazed to hear about the technology. If you want to get an idea of the best design trends, visiting the store Houzz is a great choice for you. New bathroom trends also include mini-fridges, automatic sinks, smart showers and many more. The automatic shower is great as the shower gets hot and ready before you get home from work.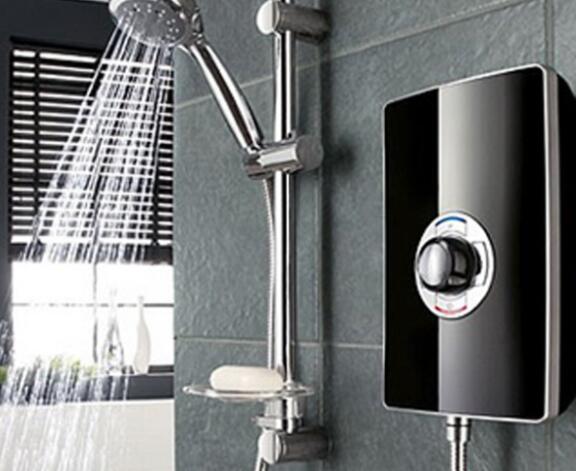 Another trend that is among the top trends for the bathroom this year is the built-in Bluetooth speaker. The features for lightning, temperature, and smart mirrors activate your voice and talk to you. It also includes increasing TV installments. Nowadays, the bathroom is becoming more than just a bathroom because of these modern technologies. These technologies give you a relaxing and convenient experience.
Brass A Gold With A Vintage Comeback
The trend for brass and gold fixtures is now back as a new trend this season. This year, the brass and gold fixtures are taking over everything and everything about your bathroom. Mainly it is taking over the sinks, toilets, etc. Golden plumbing fixtures are the new trends that give the luxury feel to any space. These toned fixtures add the right dimensions and depths to any space. For an amazing collection of sinks and other bathroom designs, The RTA Store will be a great pick.
Traditional shiny polished chrome is used to convey a cool, sleek, and modern feel. Instead of the old traditional trend, homeowners love the change of brass or gold-toned bathroom fixtures. The gold options for new finishes like satin, matte, and spun are in trends that also hide fingerprints and water sports. The golden trend looks great in many different styles that became the reason for its comeback.
Big Bathrooms and Open Showers
Most of the time, the main reason behind renovating or remodeling is the expansion of space. When homeowners think of changing the bathroom design, they mostly consider the space as their priority. If there is more space, it gives room to expand on the bath or shower.
Big bathtubs give you more space available and prove to be more relaxing. In the old trend, the Jacuzzi style was popular, but nowadays, this trend is not popular anymore. This year, most of the homeowners prefer the large tubs where they can relax after a long tiring day. A great option for big bathtub lovers is build.com. Just go and get the bathtub of your choice.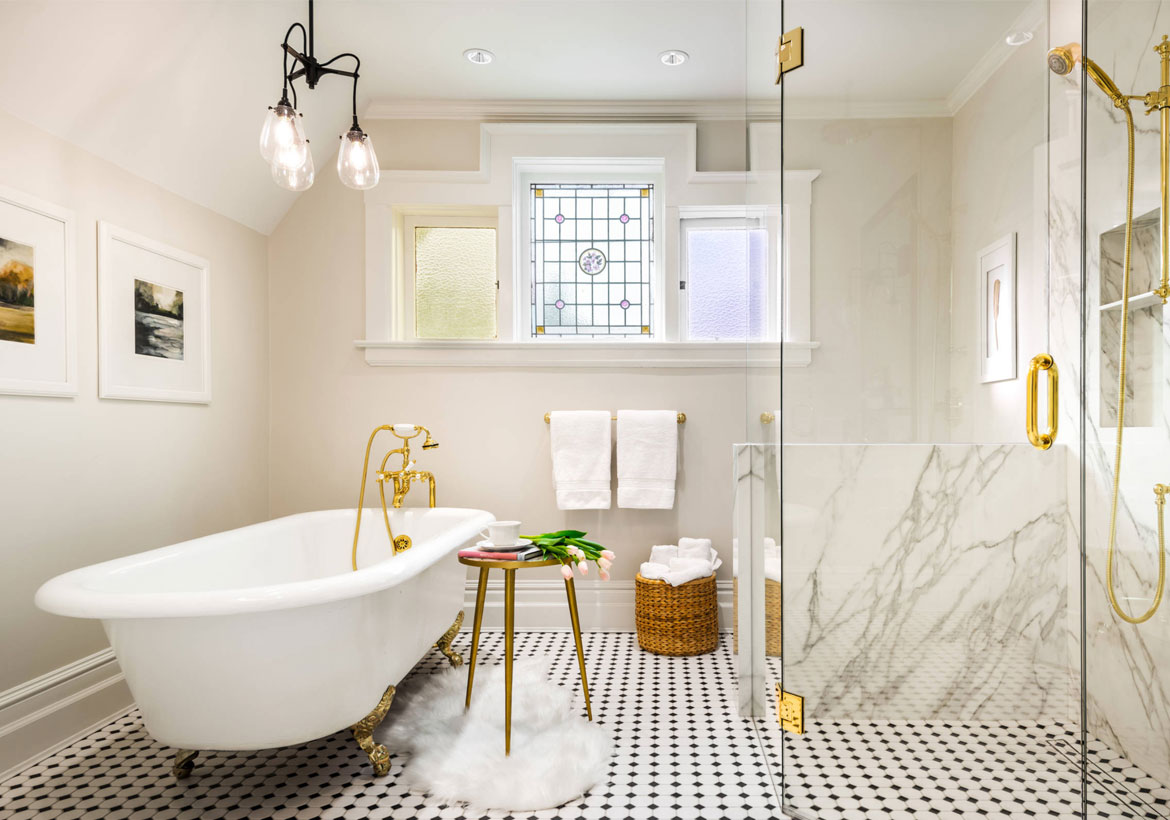 Open showers provide more convenience to the users. They also increase the size of the bathroom visually. Open showers are preferred this year to avoid slippage over the edge of the tube while getting out and drying off. Some homeowners may see it as a lack of privacy. But most enjoy accessible openers and more shower space.
Tile Patterns and Shapes
In the old trend, manufacturers created a design using the basic tiles. The new trend is completely different. It changes the basic tiles into something more interesting by changing the shapes of the tiles instead of just changing graphics and colors. One of our strongly recommended stores is Houzz.
There are tiles of different patterns that include hexagon, arabesque, Moroccan fish scale, diamond, chevron, etc. The tiles of different patterns are available in new colors and textures. These tiles are not only for floor grace but also for bathroom backsplashes and shower walls. You can use it for ceiling accents to create bold accents according to your desire. It proves to be a safe and amazing way of living in the bathroom.
Industrial Style Sinks and Vanities
Industrial styled sinks and vanities are a new trend and will gain popularity in the coming years. This trend goes best with wooden accents and funky patterns. You can get different colors according to the gold or brass accent and dun tie patterns of the bathroom. Inside the hall's bathrooms and the smaller apartments, industrial vanities are a great look. If you are confused, Modern Bathroom is our recommendation to make your decision simple and easy.
Conclusion
This article is all about the new bathroom design trends of today as well as of the future. These will gain more popularity in the coming years. If you are serious and looking for the best bathroom design trends, Build.com is our recommended option. We are hopeful that this article will have provided you with enough information to get to know the modern future bathroom design trends. Additionally, we highly recommend Houzz for the latest small bathroom attractive designs for today and the future.
Total Page Visits: 1305 - Today Page Visits: 1