Having a patio or a pool is not enough if you cannot make an environment befitting the blessing of an outdoor area. For this purpose alone, homeowners reach out for expansive home renovation ideas. However, if you wish, then a special environment can easily be created without spending a lot of money on the top 10 interior designs or in this case exterior designs. All you need to do is get hold of the 5 best outdoor appliances and impress friends and family alike.
However, you need to be careful while selecting the kind of appliances you need and specifically the model that will withstand the exterior weather presented to your home around the year. This is why we have come up with universal appliances that fit best the outdoor environment and assist you in creating a soothing environment for any kind of outdoor activity. Although, before you move on to the top five appliances, we will go through a pattern that you should adopt before making any financial decision, be it an indoor appliance or an outdoor one.
How to select an outdoor appliance
If you have decided to go for outdoor appliances, and even if money is not a problem, the methodology of selection is. This is because buying something you don't need or if it does not fit in the setting, will just make it a box in the garage that you never opened. Therefore, you need to take care of the following checklist while selecting the ideal outdoor appliance:-
Price
The first and foremost thing you should look for is the price bracket and your eagerness to spend such an amount. The "do I really need it?" question usually helps in this scenario.
Durability
This is another aspect that you must see for any kind of appliance that you are about to buy. This holds good especially for outdoor appliances as they may see harsh weather and conditions. The best way to gauge the durability of the product is by checking out the review section where people post real problems that they faced after usage of any appliance.
Ease of Space
There is no point in getting a blow-up jumping castle if you don't have a big backyard. The same theory holds good for all outdoor appliances as getting ones that need space that you don't have will just be a bright wastage of money.
Ease of Installation
This is usually not the deciding factor but since you may have to move the appliances in and out at some point in time, there is no benefit of getting appliances that require professional help for installation. Therefore, go for outdoor appliances that can easily be installed and removed with the help of either basic tools or tools that come in the package.
Type of appliance
This is where your research comes in handy. There is no point in getting a bar be cue grill if you don't like a fire-related activity. It is better to get one of those electric grills in this scenario. Similarly getting a pool chair if you don't have a pool will be a silly idea (unless water fights are your thing). Therefore, check out the type of appliance and its usage according to your setting before placing your order online in the shopping season rush.
5 Best outdoor appliances for your home
1. Outdoor Refrigerator
Bull Outdoor Products 11001 Stainless Steel Front Panel Refrigerator
The BULL Standard Refrigerator has a space-saving design that will keep your beverages and food ice cold. A seven 12oz can beverage dispenser comes standard and is fully integrated into the stylish reversible stainless steel door. Weighing only 62 pounds the BULL refrigerator is perfect for your office, dorm room, back yard BBQ area, she shed, or man cave. Reversible door swing for left or right opening that makes it even more convenient to place anywhere.
Features
Stainless steel exterior door panel
Space-saving flush back design
Reversible door – left or right swing
Full-range temperature control
4. 4 cu. ft. of space to keep beverages and food ice cold
304 Stainless Steel Door
4.4 cu ft Capacity
2. Outdoor Wall Light
Minka Lavery Outdoor Wall Light 72492-68 San Marcos Exterior Wall Lantern, 1-Light 60 Watts, Black
This outdoor wall light from The Great Outdoors is a part of the San Marcos collection and comes in a black with antique copper accents finish. Exterior wall sconce measures 7″ wide x 15″ high. Lantern uses one standard light bulb up to 60 watts. Not only does it light up your space but it also enhances the aesthetics of your night-time outdoor environment. The wet-rated lantern can handle direct exposure to the elements including rain and snow.
Features
Dimensions: 14.75″ High x 6.5″ Wide x 7.75″ Deep
60 Max Wattage, Edison Medium Base Light Bulb, Does Not Include Bulb(s)
Can be used in Wet Locations, ETL Approved in US and Canada
Black finish containing Copper Accents and Clear Seeded Glass
Easy to clean
3. Portable Solar Generator
AIMTOM Portable Solar Generator, 42000mAh 155Wh Power Station, Emergency Backup Power Supply with Flashlights, for Camping, Home, CPAP, Travel, Outdoor…
The AIMTOM SPS-155 Solar Power Station features a 42000mAh 155Wh battery capacity, along with versatile outputs (AC, USB, and 12V DC) and recharging options (wall outlet/car/solar). It is lightweight, portable and can charge or power multiple small electric items at once, making it suitable for camping and outdoor events. With its built-in Battery Management System (BMS), you can safeguard your electronics from damage, making it safe for use with laptops, cellphones, tablets, drones, and more. The built-in MPPT controller allows the unit to be charged much more efficiently when charging with solar energy, making it much more practical for use in camping, portaging, and other outdoor events.
Features
Gigantic 42000mah battery
One power generator for all your devices
Take your power supply with you anywhere
So quiet, efficient power
Advanced battery management system
4. Outdoor Range Hood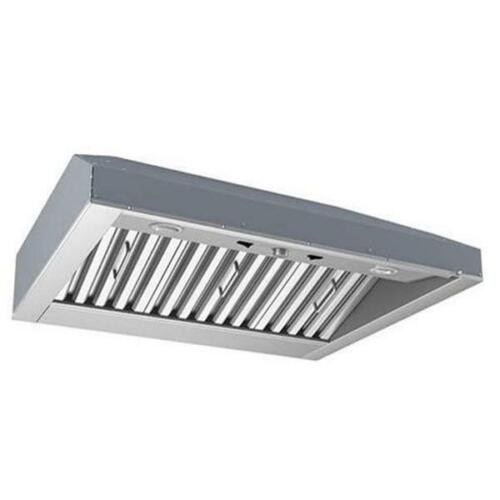 Best CPD9M363SB 36″ Built-in Insert Outdoor Range Hood Stainless Steel
This modern professional outdoor range hood adds bold, distinct flair to your outdoor setting. Fits easily into an existing cabinet or an outdoor post ideal for cooking and not steaming out the neighbors. It has premium brushed stainless steel that matches seamlessly with existing outdoor appliances for a modern upscale look. It features high-efficiency motors with premium stainless steel baffle filters to trap grease and oil. Newly designed, this outdoor range hood is both energy efficient and quiet, utilizing high lumen LED lighting for year-round cost savings. The filters save you money year after year and are dishwasher-safe for added convenience.
Features
On/Off rocker switch with variable-speed
illuminated rotary control designed to resist the effects of heat and moisture
Large 30-inch deep design to handle the heat and size of outdoor grills for a best-in-class capture
Bright halogen lighting (lighting lamps included)
Large, easy-to-remove stainless steel baffle filters and grease rail
Heat Sentry™ detects excessive heat and adjusts blower automatically
Brushed corrosion-resistant stainless steel finish
5. Outdoor Solar Post Headlamp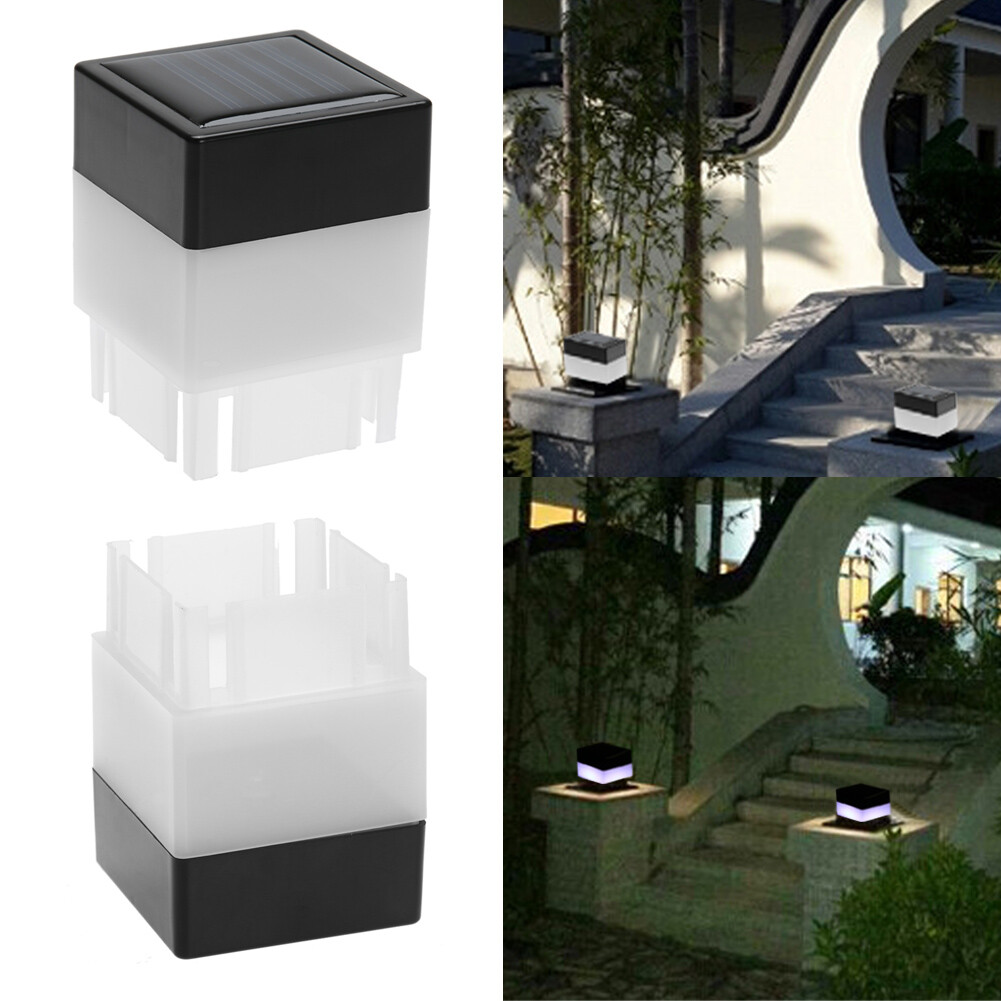 Outdoor LED Solar Post Headlamp Waterproof Fence Lamp Home Garden Lantern
A lighting product to your garden, backyard, patio, or any outdoor location to light up your life. The combination of traditional appearance and the latest solar-powered technology will enhance the lighting performance and last for 6-8 hours or more. It can be easily installed in several seconds. Not only does it light up your space but also enhances the aesthetics of your night time outdoor environment. All you have to do is place it on the ground where it can receive daytime sunlight to generate energy-efficient outdoor lighting during the night. The first time let it charge for at least 24 hours before putting it on.
Features
Weather-resistant
Solar-powered
Easy to install
Light will be lighted up automatically at night and off at day
Great for boundary and pool fences
One white LED bulb
One solar power panel
Therefore, if you are looking for making sweet memories in your garden, patio, or your pool, you must get at least these 5 appliances installed. However, the list is endless but you need to be careful and not overdo it but making another kitchen in the outdoor area. Once you have decided what kind of appliances you need, always go for further research that will help you in getting the best quality outdoor appliances at the cheapest rate. All in all, great research leads to great shopping. However, if you are in no mood for lengthy research, then five appliances listed above are good enough to decorate your outdoor setting in a favorable environment.
Total Page Visits: 514 - Today Page Visits: 3