A number of dreams die just before they die. Similarly, a number of DIY home project dreams die just as you finish watching a spectacular YouTube video all because you don't have a hammer or that specific tool required for that DIY project. It may not be an expansive home renovation idea but a simple DIY project that comes in the top 10 interior designs if you do them well. Therefore, DIY home renovation tools are an 'in' thing after which a lot of people are running at Homedepot and other hardware stores, both online and in-store. However, not having clarity about the tools you require may lead to over expenditure as opposed to hiring a professional contractor. Therefore, we have lined up the top 10 home project tools that are a must-have in your garage or tool area.
Hammer
Nails are usually useless without a hammer. Moreover, a hammer is not only required for fulfilling home renovation ideas but also for rounding off small repairs that are necessary to keep the house running without things falling off every day. Some of the best hammers come with a claw at the back that can be used to take out nails from wood or the wall when they are not required. Always lookout for the comfort of the grip because that will ascertain the amount of force you can exert easily. A hammer is the first home renovation tool that you must get or order. The DeWalt MIG Weld Framing Hammer SF is the composite hammer that you must get from houzz.com right away.
Screwdrivers
This is the second most important took in your toolbox when you look up for tools that fall in the top 10 home care tools. They are the most commonly used item in any household be it for everyday use, fixing things or for a project. A DIY project is not possible without a set of drivers. A basic set of screwdrivers can be procured from Walmart that goes by the name of Stanley model. However, you can always move on to a battery-powered driver sinceit saves time and screws in perfectly. A number of options are available on Amazon that includes the Black & Decker cordless screwdriver which stands out.
Adjustable wrench
Items that do not fall under the category of nails or screws are usually attached with nuts and bolts. Be it a simple repair or setting up an IKEA table, you will always require an adjustable wrench. You can also get the complete set that comes with multiple head sizes but an adjustable wrench saves you space and falls under the best DIY home improvement tools that you must have in your DIY arsenal. You can get the WORKPRO 3-piece Adjustable Wrench Set CR-V with Rubberized Anti-Slip Grips available on Amazon to get a three in one option.
Utility & Putty knife
No home renovation project starts without a knife. Be it cutting out the box tape in which the supplies come in or whether it is for general use during the DIY home renovation projects. There are a few kinds of a knife but you should always start with a utility knife that can be purchased from Amazon like the WORKPRO Folding Utility Knife.
Furthermore, you must also have a putty knife that is useful for a number of jobs and is a must member of Home Depot replacement kits. This knife can especially be used for filling gaps and holes with material bought off the shelf saving you a lot of money you might pay to a contractor. Similarly, all filling jobs in a DIY project can be carried out with MSKEI 3Pcs Spackle Knife set from Amazon.
Handsaw
This is one tool that falls under the category of moderate or expert DIY personnel. A handsaw can be used making quick cuts in wood, plastic or composite material. A number of handsaws are available for your DIY home renovation projects as they come in various shapes and sizes. However, the most used handsaw is the Stanley 15″ 9PT Handsaw 15-334 from houzz.com. However, you can also get the powered saw from Amazon like the BLACK&DECKER PHS550B 3.4 Amp Powered Handsaw. However, be careful while operating anykind of saw and take the services of a professional even for a DIY project if it seems outside your grasp.
Pliers
There are a number of pliers available in the open market that can suit your needs for home décor trending now DIY projects. However, you do not know which kind of pliers will be required at what point in time as they range from slip joint, snub nose, needle nose, cutter, crimping or pincer pliers. Therefore, it is better that you get a complete set that has all the varieties available. You can get yourself a basic set that is Stalwart 6-Piece Utility Plier Set With Storage Pouch from houzz.com that will fulfill most of your DIY home project needs.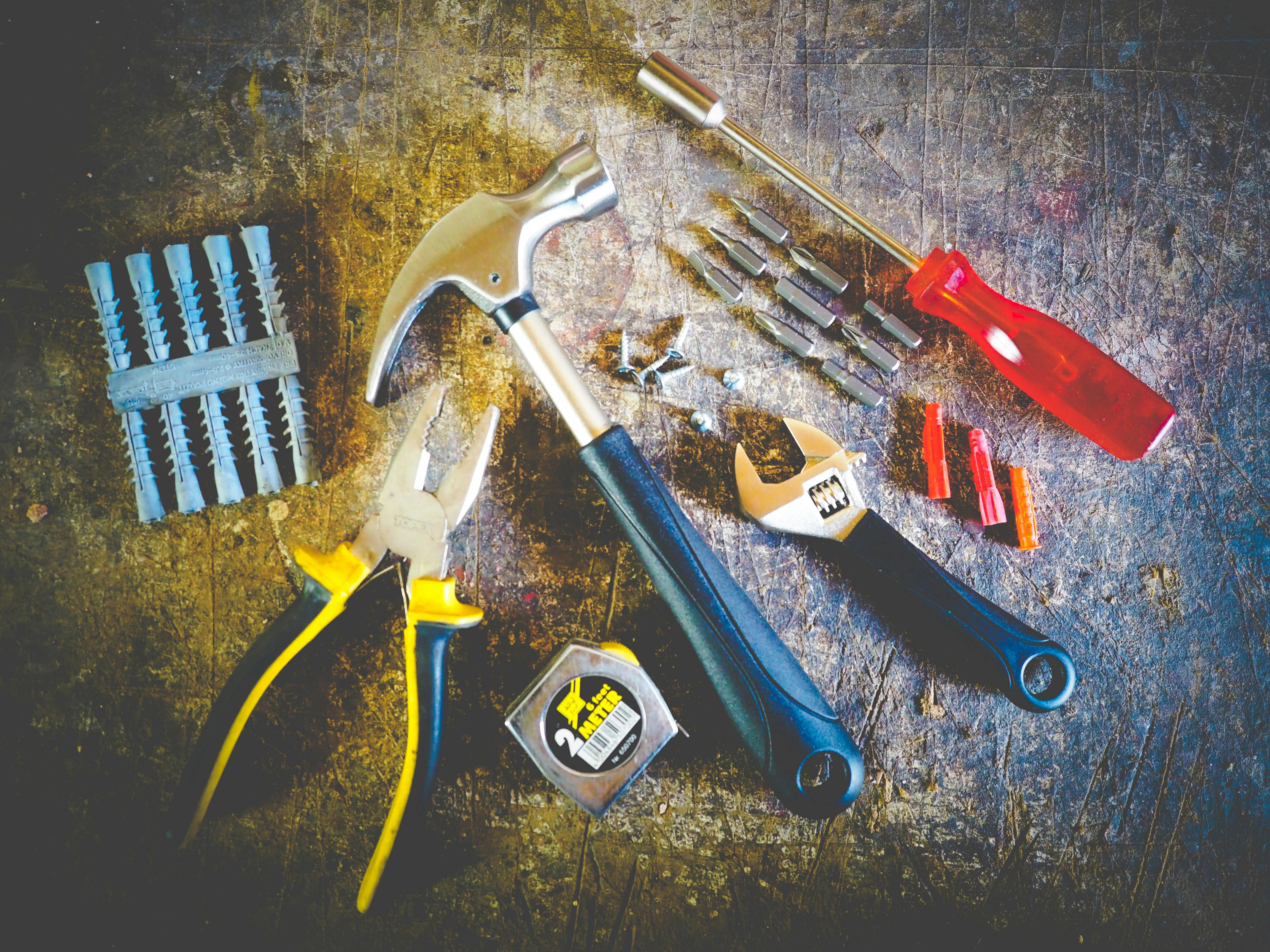 Measuring Tape
You are going nowhere without measuring your lengths be it a small DIY home project or a contracted home renovation project. Therefore, you will always need a measuring tape. Get hold of the Pro Grip Version online available at Amazon. While selecting a measuring tape, always go for the one which has a stop button so your measurements remain intact once you are through with the measuring part.
Leveler
A bubble leveler is a DIY tool that is forgotten most often once looking for hardware at the HomeDepot. People have replaced it with mobile apps but the real DIY projects that need minute precision require a good bubble leveler. The simpler it is, the easier it will be for measuring the level once you are between DIY jobs. You can get state of the art AccuMASTER PRO Digital Torpedo Level from Amazon.
Flashlight
Never underestimate the power of dark corners while you finish a large DIY project in the attic or the basement. Therefore, a torch is a must-have commodity in your toolbox. Always go for a lightweight option with a durable battery or charging life like the Lumen Mini Portable Tactical Clip Handheld Flashlight from Amazon.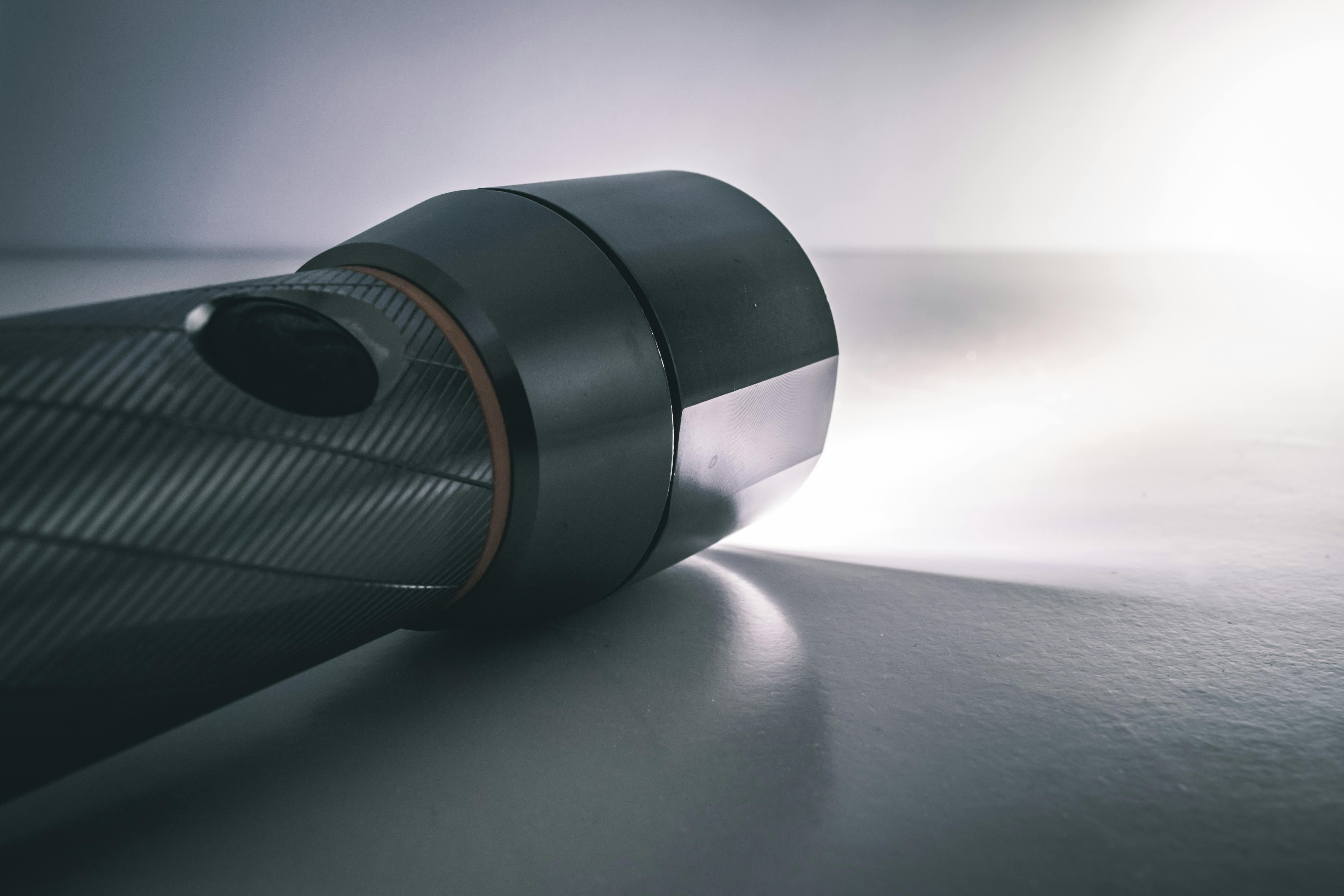 Hardware
This is once again a part of the toolbox that people miss out on. A run to the hardware store to get nails, sinkers, screws, rivets and bolts etc can really be a mood killer and can hamper in your progress towards Top 10 interior designs. Therefore, always have a variety of hardware available. Moreover, if you are starting a specific DIY project, do go through the kinds of hardware requirements and get them beforehand.
These are the most common tools that are a must-have for every DIY project and hence fall under the category of top 10 DIY home project tools. However, if you think you need extensive tools in order to complete the project, you must lookout for a professional as they already have the tools, saving you a bunch of time and money at the same spot!
Total Page Visits: 173 - Today Page Visits: 4