Changing or replacing the hardware of the kitchen cabinet is one of those things we always get excited about. Replacing the kitchen hardware with a new one is, however, also a very long and tedious job too. There are a few things that you should consider while changing or replacing your kitchen hardware. Here is a list of those things that you might like to know about. Check them out.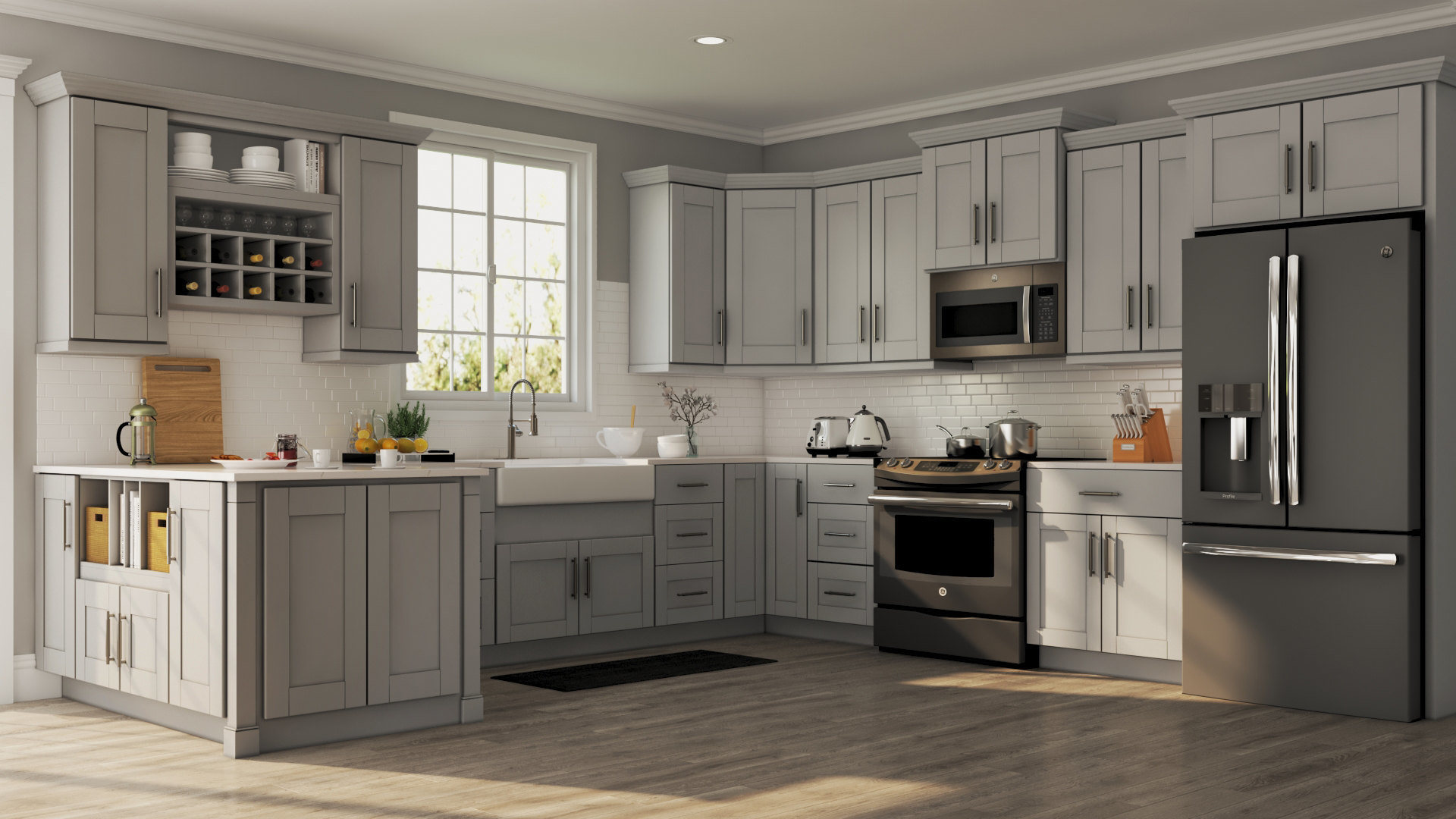 Here are a few scenarios that you maybe facing right now. Check them out.
Replacing the hardware setup when the holes are lined up
This maybe is the best-case scenario. If your hardware is the same size hardware and the holes are all aligned perfectly, your job to put pulls and knobs where they were will be the easiest one. Simply unscrew the hardware carefully and replace that with the new one and screw it. All you have to do is to be attentive while screwing the new hardware tight enough so that it does not come loose over time. Sometimes when you are replacing the hardware setup in this scenario, the screws you got are too long or too short for the work. Cut these screws and find out the compatible ones for your work. You can get a fresh look at the latest designs being setup by tedswoodworking.com.
When the replacing holes of the new hardware are not lining up with the old ones
Now this scenario will come up with a little dilemma. Although there will not be any problem to install the new hardware cabinet, you will surely face some problems when you see the holes of the old kitchen cabinets are visible and now you haveto fill up those holes too. Well, this is not something impossible but, you may take our suggestion and not fill the holes unless you can find a matching paint or stain you like. If you don't do that, you will get the eyesore until you replace them with completely new doors. That will be a costly and difficult alternative to remodel your kitchen.
You still want to go on with this project, you should confirm that you have matching paints to fill those holes. And if you have stained cabinets then you should find an expert who will make the stain right. Your best chance is when you have a touch-up kit from the cabinet manufacturers. Always use a wood filler in those holes. Smoothen them and apply prier first and then paint to finish things up. Use stain after the primer if you own some stained cabinets. You can use a quick fix like NADAMOO Wood Filler Furniture Repair Kit from Amazon right away that will save you time and cost, both.
Adding new cabinet hardware
If you currently do not possess cabinet hardware and you need to install one under some circumstances, great! You got the best-case scenario. However, always remember that whenever you are opening the doors of your newly installed hardware, you are going to leave a stain on it. This over the time, is going t make a worn-out stained effect on them. So always try to use a hand towel to open those doors and drawers. Try to clean it on a regular basis if the first idea doesn't suit you. Before going crazy over installing a new kitchen hardware set practice on an inconspicuous door somewhere. Ensure that the screw holes are aligned perfectly so that you don't face problems while screwing them up. Take a look at pre-assembled kitchen cabinets from www.thertastore.com
Now as you know the scenarios you may be facing while replacing the kitchen hardware and know what you need to do, here are few tips to help you out with the drawer and cabinet knobs and pulls.
If you are opting for hardware, chances are you may also want to change the drawer pulls and cabinet door knobs too. Take one of the old pulls and knobs with you while going for hardware shopping. This will help you to know if the holes are right and how much will it cover the new cabinets.
Before buying the hardware, you can try buying one of them and check how does the new knobs and pulls are going to look on your newly installed hardware. Because chances are, you may buy the new knobs and pulls in numbers only to find out that you do not like them on your new cabinet. So, trying one for a few dollars is better than regretting later.
You can find the new hardware in the local hardware stores, or you can get more varieties online. Or you can also find a local dealer to order new hardware for you. The local dealers, however, have great knowledge about these things and they may help you find the best hardware set. The one you were looking for.
There are a lot of varieties of drawer pulls and knobs were circulating in the market. The old days are long gone, now you can even find knobs that match the style and texture of your kitchen hardware set.
You can also take advantage of the cabinet hardware's ability that will give your kitchen the exact flair you always wanted. The new styles and varieties for your kitchen cabinet are here. You can find them with a few mouse clicks, even a few steps from your home too. Try them and make your kitchen hardware look even better while replacing them. These were a few things to consider when you are opting for a new kitchen cabinet.
Total Page Visits: 238 - Today Page Visits: 3