Overview
If you are thinking of renovating your bathroom, then you should consider some things before it. You should learn the tricks that can help you to renovate your bathroom like gaining storage, improving lighting, and drainage. Renovate the bathroom according to modern standards. The best stores to find modern bathroom equipment are Alibaba, Houzz, and Flipkart.
Things to Consider
Things that you should consider before you start renovating a bathroom are as follows:
Lighting
You can brighten the room by fitting recessed light throughout the ceiling of the room. Don't forget to install a dimmer switch because it will help you to adjust the mood in the bathroom. You can add one or two lights to your shower. If you include it in the shower, then don't forget to do it with proper shower trim. One of our recommended options is Large Bell 2-Light you can buy from the Houzz online store.
It depends on the way you use the mirror, whether you want to fit aesthetic or functional lighting. Bright light fixtures are better in place as we use the mirror for makeup or shave. Bright light fixtures help you see what you are doing clearly.
Storage
You should have storage, even if it is small and simple. Proper storage makes your bathroom feel well-functioning. You should think about all this before starting your renovation. It should not be your afterthought. If you add storage after renovation, then it will look odd and be added on. You can keep tall shallow cabinets that are hidden in a stud bay. You should make sure to integrate towel bars. For the best utilization of your bathroom space, Rustic State White Rustic Wall Decor can easily be found on Alibaba online store.
Plumbing
If you don't want the drain to clog, you should make it larger. Pipes for drains in the residential plumbing are one and a half inches. A lot of gunk and hair goes down the grain. You can increase the drain of the shower to 2 inches as it would not cost you more. You should not worry about the cost of increasing the drain to 2 inches because that is negligible. Plumbing PIPE FITTING on Alibaba store is our recommended option if you are looking for bathroom plumbing.
If in the winters, the temperature goes below freezing point in your region, you should make sure that the water supply lines are not routing through an exterior wall.
Wall Hung Toilets
The fixtures, like the wall-hung toilets, have gained popularity. They do not cost you much and save a lot of space. The tank is hidden behind the wall, so it helps save space. You should think before fixing the wall hung toilets as if you change your mind in the future, you need to do a lot of work. You have to rework the supply if you choose a floor-mounted unit after fixing the hung wall toilets. Watermark Washdown Wall Hung Toilet is the best choice for everyone which can be bought from the Alibaba store without any problem.
Window
Windowing in the shower can be a great feature for your bathroom. You have to consider some things before fixing it. It would be good to choose a frosted-glass panel as it is glass for privacy. You should choose the panel that can open for fresh air. Cheap House Small Bathroom Window can be a great choice for you. Again, this can be found on Alibaba store.
You should make sure to attach stone jambs along with the entire installation; otherwise, it would not make the area watertight. To get full, you should prefer a tilt-turn window in a shower. The handles should be plastic so that they won't rust.
Accessible Outlets
You should consider the accessible outlets before starting the renovation of your bathroom. It is better to think about how many outlets should be in the bathroom. For instance, you can need an outlet for the hairdryer across the mirror so you can see yourself while drying your hair.
If you have an electric toothbrush, you may need an outlet for it as you have to charge it. For this, you should install an outlet in the medicine cabinet. There should also be an outlet on both sides of the vanity. These are the things you should think about before renovating the room.
Shower Bases
In the past, people used boring beige prefabricated shower bases. You can have modern and clean showerbases by making them of acrylic or porcelain. There is no need to look for other options for your shower floor. Swan Veritek Shower Base is our recommended option for you. Just visit the Houzz Store and find it there.
Drawer Storage
Instead of installing a vanity with doors, you can install drawer storage. You can easily access and organize the things in the drawers as compared to any other option. Drawer storage provides good storage for extra-large items. They can also be cut out around plumbing. For the best storage, the Factory Sale Space Saving Drawer can be found on Alibaba store.
Tub or Shower
It's up to you if you want a tub or shower. You should ask yourself as you are renovating the bathroom for yourself. You should do it according to your needs, not for a future buyer if you are living in the house for a small period. There is no way to tell which future buyers will appeal. The best quality bathtubs can be bought from the American Tubs in the USA.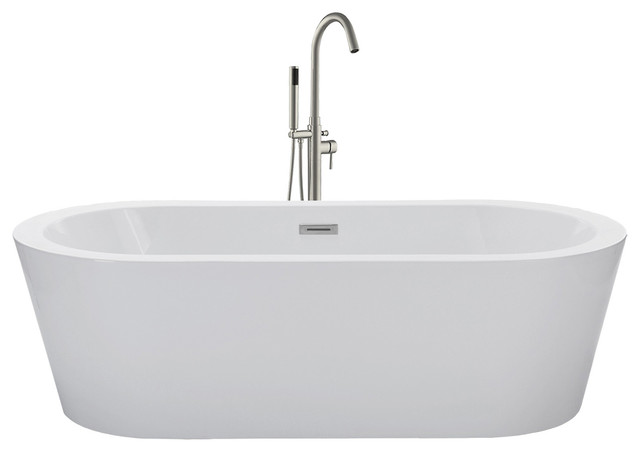 Shower Floors
As the grout lines are further apart in the larger tiles, they are slipperier. It is difficult to slope the large tiles without texturing. It is preferred to use small tiles for shower floors. As compare to the large tiles, small tiles are not slipperier even without texturing. Small tiles are easy on the slope, and their options are limitless.
Shower Sills
You should choose a shower sill that is slopped properly into the shower. One of the best tile stores in the USA is the Tile Shop tile store. You can choose a material like stone or quartz for the sill material. If you have tiled the shower curb, then the water will sit on the ground.
Conclusion
It is better to take time to consider everything before starting the renovation as you have to think about everything so that you won't regret it afterwards. The cost factor is the main part that is always a matter of concern for everyone. You should make sure that you have decided everything like storage or space and other practical decisions. This article tells you about the steps that you should consider before renovating or remodeling your bathroom. Additionally, I presented a few recommended stores like Alibaba, Flipkart, Houzz. I'm sure this will help all of you and our recommended stores will also not disappoint you.
Total Page Visits: 221 - Today Page Visits: 1