There are some changes in the universe that you cannot affect, actually any of them are under your control. However, the things that are under your control are following home renovation ideas and the top 10 DIY home projects. However, even in this category, you have two options, one is the complete overhaul and second is the subtle changes that you can bring about with basic DIY projects However, and you need some basic tools available every time you start a DIY project. We list down the must-have 10 DIY home improvement tools for an easy stroll.
Measuring tape
This is the most needed yet underrated tool in your toolbox as it is at times urgently required before starting the project. However, the project often never starts because you never get to find a measuring tape or have it in the house altogether. This general-purpose tool can be bought from any Homedepot shelf or order the Pro Grip Version online from Amazon. While selecting a measuring tape, always go for the one which has a stop button so your measurements remain intact once you are through with the measuring part.
Hammer
A hammer is not only required for DIY projects but also for fixing parts of the house that are falling apart. Some of the best hammers come with a claw at the back that can be used to take out nails from wood or the wall when they are not required. Always lookout for the comfort of the grip because that will ascertain the amount of force you can exert easily. A hammer is the first home renovation tool that you must get or order online. The DeWalt MIG Weld Framing Hammer SF is the composite hammer that you must get from houzz.com right away.
Ladder
This is another item in the garage that people miss out andcannot finish a simple paint job because there is no ladder available. They come in various shapes, sizes and heights. Get one that can be easily be stored and if need be you can always get a ladder that extends to a longer one. However, always try to go for two feet ladder that can stand on its own without the help of a wall with anti-slip pads. Also, look out for ladders that are comfortable to stand upon and you don't lean on one side while working. You can choose from a number of versions available online at Amazon ladder collection.
Utility Knife
No home renovation project starts without a knife. Be it cutting out the box tape in which the supplies come in or whether it is for general use during the DIY home renovation projects. There are a few kinds of a knife but you should always start with a utility knife that can be purchased from Amazon like the WORKPRO Folding Utility Knife.
Adjustable Wrench

Items that do not fall under the category of nails or screws are usually attached with nuts and bolts. Therefore, you always need a wrench to do these items over and over again keeping one kind of wrench may be a bad decision in the long term. Therefore always go for an adjustable wrench that comes in a set of 3 or 5. You can get the WORKPRO 3-piece Adjustable Wrench Set CR-V with Rubberized Anti-Slip Grips
Drill Machine

A good and powerful drill machine travels through the generations. However, modern drill machines are now cordless and provide more area to cover while fulfilling the DIY home project dream of yours. However, if you are old school and like the traditional drill machine then you should get the simple wired Black & Decker corded drill machine from Amazon.
However, the professional now prefer a battery-operated wireless drill machine with 30 piece accessories available on Amazon.
Leveler

A speed square may help you put the right mark before you saw or drill bit you can straighten things out on the fly with a proper leveler gauge. There are many electronic versions available in the open market now. However, we still suggest the use of a basic leveler gauge with an air bubble in it. The simpler it is, the easier it will be for measuring the level once you are between DIY jobs. You can get state of the art bubble + digital Wixey from Walmart.
Pliers

This is another very important aspect of the home toolbox for routine repairs as well as DIY home improvement projects. There are different kinds of pliers available in the open market. Therefore, it is better that you get a universal set with various options so all your home improvement projects are covered. You can get yourself a basic set that is Stanley 4 piece pliers set or the professional Irvin-vise Grip which is available at Walmart.
Set of Screw Driver or Automatic Cordless driver
Screwdrivers are the most commonly used item in any household be it for everyday use, fixing things or for a project. Any DIY home improvement project is incomplete with a set of screwdrivers. However, there is another version of the driver available that is a cordless version and provides you easy work input. Therefore if you require a standard set you can get the Stanley model from Walmart. Furthermore, you can always move on to a battery-powered driver since it saves time and screws in perfectly. A number of options are available on Amazon that includes the Black & Decker cordless screwdriver which stands out.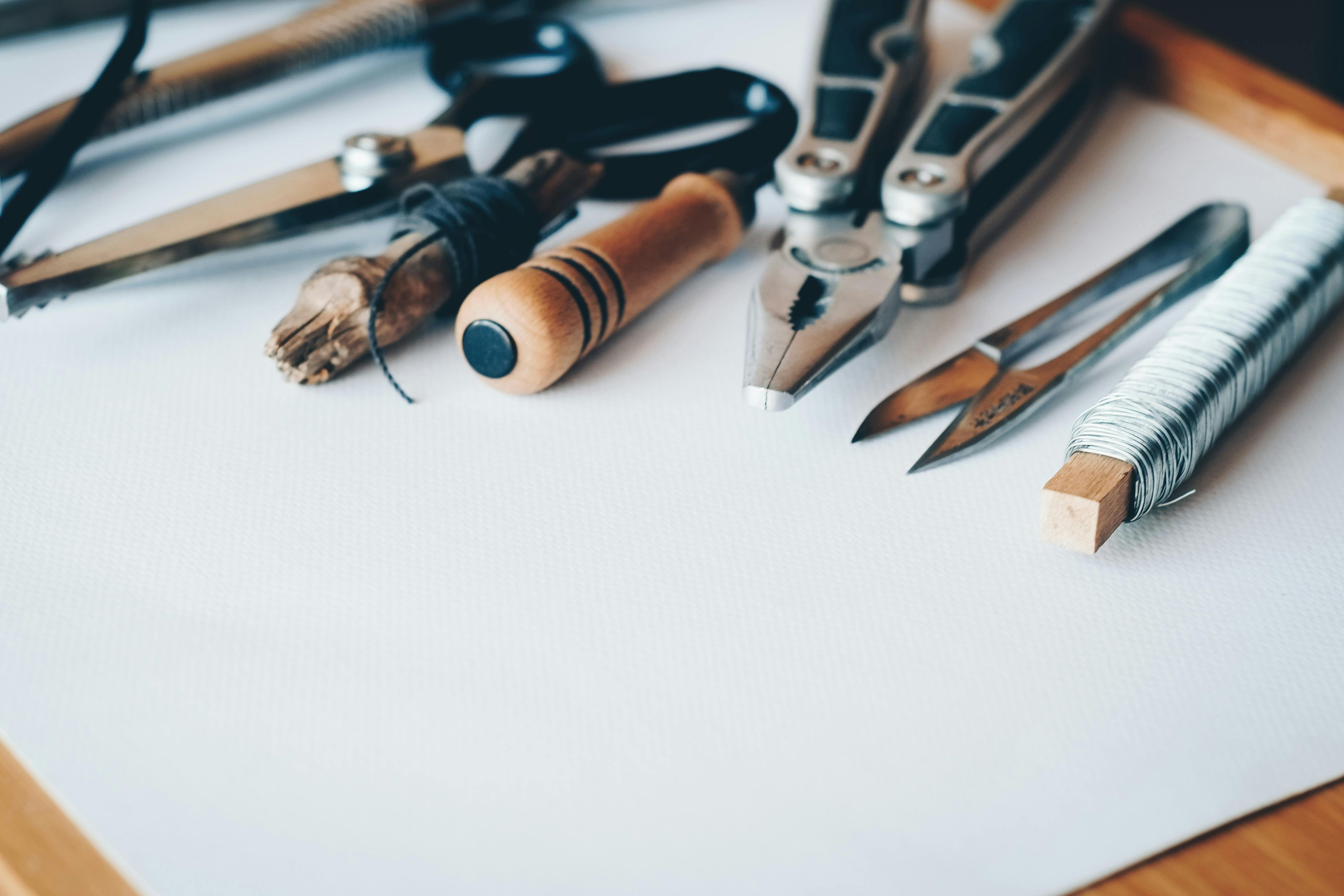 Flashlight
Working without light in a closed space even in the day time can hamper your DIY progress. Therefore, get a compact and powerful flashlight from Amazon like the Lumen Mini Portable Tactical Clip Handheld Flashlight that is chargeable and do not waste your money on batteries.
For large-sized projects that need an influx of money over a thousand dollars, we always suggest hiring a professional for the job. However, these tools must always be available if you take up a small home improvement projects. Although, if you are looking for a big project with scores of money involved then you can always go for a home renovation loan using the technique described in this home renovation loan blog.
Total Page Visits: 280 - Today Page Visits: 3