Overview
There is no need to pay a lot of money to make your kitchen feel like a million bucks. Firstly, you should make a plan to remodel your kitchen instead of start knocking down the walls. If you are interested in the modern kitchen trends, here is an article for you "Top 10 kitchen trends". To establish the plan:
You should visit home improvement stores.
You should look through remodeling magazines to get the idea of your desired kitchen design.
You should plan for the design of the kitchen according to the style of your home.
Steps to Remodel Your Kitchen
These are the steps that you should follow while planning to remodel your kitchen:
Undo the Whole Kitchen
Firstly, you should remove the cabinet doors. Mostly, the cabinets are fixed with a wall with two screws so as you remove the screws you should make sure that you have a plan for holding up the cabinets. If you are thinking of reusing the cabinets, doorways, and windows, you should remove them carefully. Light fixtures that are directly wired and the appliances should be removed after shutting off the power. Exposed wires should be covered with nuts. Lush Decor Window Kitchen Curtain is available on Amazon, which is an amazing option to make your kitchen look attractive.
Replace Dated Kitchen Plumbing
Once you are done knocking down the walls, it is the right time to replace your plumbing. Older plumbing can break or leak so you should be prepared by keeping handy buckets to catch the water. You should be ready to replace your shutoff valves. You should install a shut-off valve box for the refrigerator. You should consider running a new gas line if the preceding stove was electric, and also all the plumbing under the sink should be replaced if it's galvanized. Aqua Plumb Two-Handle Kitchen Faucet at Houzz is an amazing option for those looking for a new plumbing faucet.
Replace Wiring and Install Kitchen Lighting
Many kitchen models include new pendants, breakfast nook lighting, and recessed ceiling lighting. You should check the city codedepartment to know about any necessity for halogen, incandescent, and fluorescent bulbs. You will need to upgrade your circuit breaker box to 200 amps so you should ask your electrician about it. If the current wiring is not confirming the code, it's essential that all the wiring should be replaced. Maybe, except range hood and refrigerator, every appliance should have a dedicated circuit. Quoizel Grant 1 Light 8″ Wide Pendant on Build is an excellent option for kitchen lighting.
Paint Kitchen Walls and Ceiling
There are lots of tradespeople that call themselves painters, but only a few of them are. The job can be done by the average homeowner but if you do it yourself, you won't be able to complete it as quickly. Before installing the cabinets, walls should be painted. It's good to use paint as a quality brand because this paint doesn't keep moisture and is easy to wipe down. A semi-gloss for the walls and ceiling is preferred. Rust-Oleum Interior Chalked Paint on Amazon is one of our recommended options.
Choosing and buying the right brushes is important. With a four-inch brush cutting in around the ceiling, the floor can be done in the best way. You should use a five-gallon bucket to ensure consistency and mix all the paints. To place the paint in the bucket you should buy a screen. A quality role with the extension should be used.
Install Kitchen Flooring and Baseboards
You should install the cabinets before installing the flooring rather than installing it after installing the floor. There is no need for quarter rounds. There are several eco-friendly choices present. Cork flooring is made by using the bark of a stripped tree to leave the trees intact. But this flooring can be yellow in sunlight because it's warm and inviting. Moisture can make this flooring swell and it can get scratches easily.
Bamboo flooring is not wood, it's grass. After every three to five years, it renews itself. You should go for premium bamboo because they are made from adhesives and don't have formaldehyde in it. This flooring can be stapled, floated, nailed or glued. Bamboo flooring should be installed in an area that is not likely to get wet. By using recycled plastic food and beverage containers, recycled carpeting is made. Instead of nylon carpets, the options for these vibrant colors stay longer. This product doesn't release any volatile organic compounds.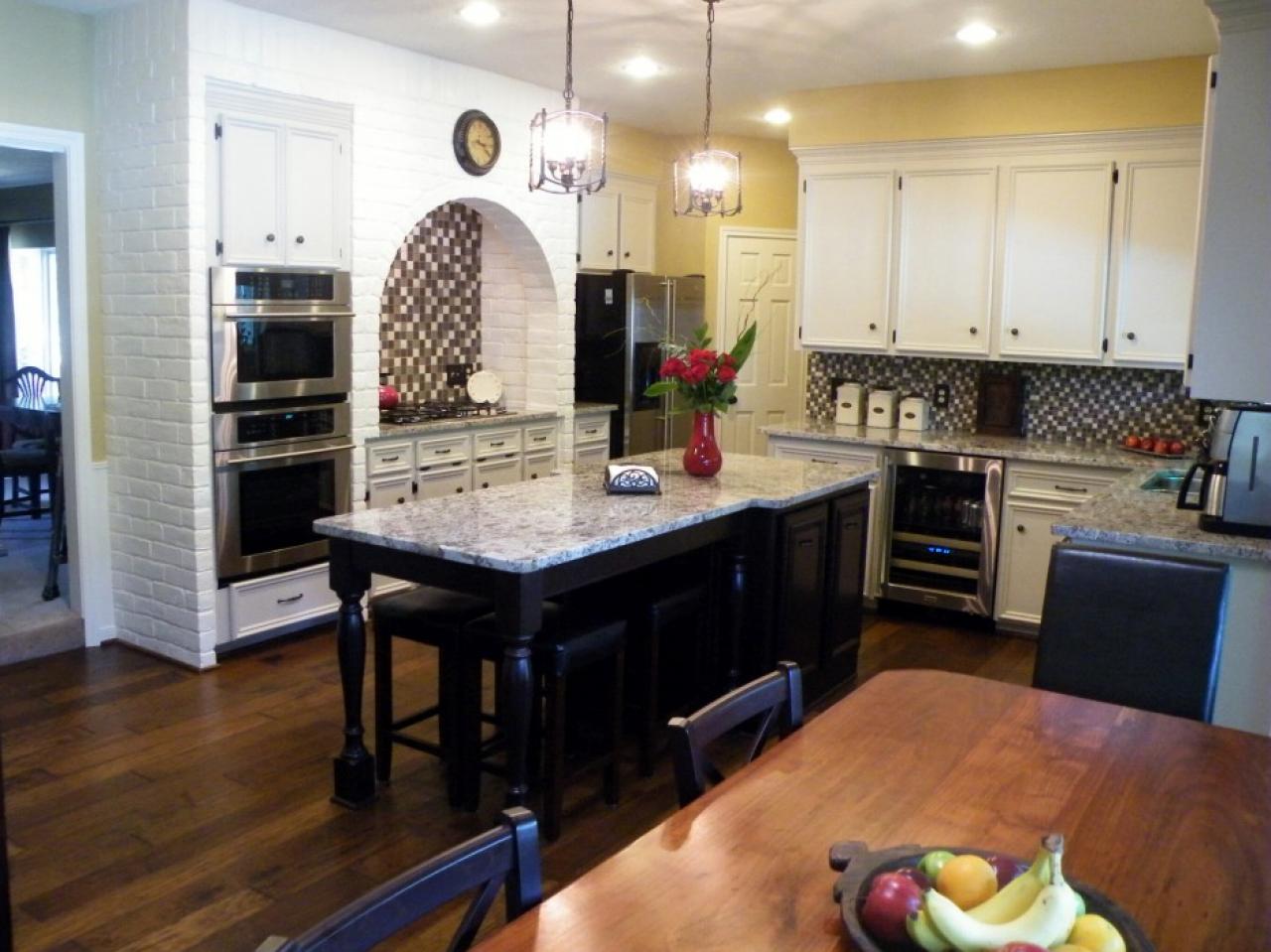 Install Kitchen Cabinets
To install cabinets there would need to hire a professional installer. Cabinets can be plumbed, leveled, and installed in a better way by hiring a pro. You'll have the wall cabinets that don't touch the floor and are secured to the wall or the base cabinets that do touch the floor and are secured to the wall. Most of your choices fall in cabinets such as bottom molding, plus scribes and crown molding. The store should be able to provide a qualified installer with the cabinets.
Order and Install Kitchen Countertops
If your countertops are fabricated then it may cause the longest delay. It would take seven days or seven weeks if the installers insist on measuring the template with the cabinets in place. Quartz countertops are better than granite, but they're a little more expensive. If you are not planning to remodel your kitchen again for a longer period than you should choose the best material.
Install Kitchen Backsplash
If the backsplash is of the same material, fabricated from the same product like granite, soapstone, and quartz then it can be installed at the same time as the countertops. But if it's of different material and product than it would be required by stone countertops for a few days to install countertops before installing a backsplash.
Install Hardware
Hardware can break or make our cabinets. The type of finish and the style should be chosen according to the cabinets and age of your home. You should avoid the trendy finishes that will end in a few years.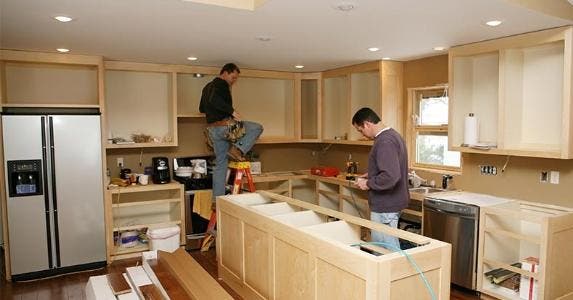 You are almost done!
For your appliances to be installed, you should call the plumber and electrician back. By adding receptacle plates and by pulling your receptacles forward to match the backsplash, an electrician will finish the installation. Before wheeling in the heavy items i.e. dishwasher, refrigerator, and stove, you should make sure to cover the flooring. It should also make sure that each is aligned and plumbed. The air gap for the dishwasher into the countertop will be inserted by the plumber. The plumber will also hook up your faucet. Before completing and paying the contractors, you should make sure every appliance is working correctly.
Final Words
You might need to hire a kitchen designer to draw a design. Instead of first getting the building permits, you should buy flooring, lighting fixtures, cabinets, appliances, baseboards, and paint in advance. There would also need to hire a drywaller, painter, flooring installer, an electrician, plumber, and a demolition crew.
Total Page Visits: 296 - Today Page Visits: 3