Getting new appliances in your kitchen is rated as some of the top happy moments of homeowners especially those who prowl through home décor renovation ideas every day on the internet. However, when it comes to appliances, a microwave oven and a refrigerator are the most sought after items. The search for a sleek and practical appliance narrows down once you throw the GE brand in the mix.
Moreover, if you like to check out the methods of installing a generic microwave in the setting of the kitchen you can check my experience when I Did Kitchen Renovation With Drawer Microwave.
Furthermore, installing a GE appliance is not a difficult task where you would require professional help. Although, it gets tricky if you have confined spaces in the kitchen where your old appliances were fixed and now you cannot change the space available. In this scenario, it is better that you purchase the same size as your old appliance.
However, if you are looking for a bigger microwave oven or fridge, then you should consider partial or complete remodeling of the kitchen. I have searched and come up with a few GE appliances that can be bought with your eyes closed. However, before we move on to the appliances, let's review the methodology you should adopt to install GE appliances in your kitchen:-
Installing either a microwave oven or a fridge is not a difficult job at all, and generally does not require professional help. However, the easy part is when you just have to place the appliance on top of the counter or in a corner. However, the difficult part is when you have to integrate the appliance in an already set up space with electrical outlets, not at the ideal position. Let us look at the ways you can set up a microwave oven in your kitchen:-
Kitchen Aid
It offers a choice of built-in microwave ovens that can work nicely on an island. The oven below is a 24″ wide oven that comes with a 27″, and 30″ trim kit so that it can work in a 24″, 27″, or 30″ cabinet. KitchenAid also offers a very powerful built-in Micro-Convection oven that is available in a 240v. version.
GE Advantium
GE's Advantium Speed Cook microwave combination can be purchased in a variety of built-in configurations. The 240v. version is available only in a 30″ width. The 120v. version is available in both 27″ and 30″ width.
Coming to installing a small refrigerator, which is comparatively easy than incorporating a microwave. Therefore, all you need todo is take care of the following steps and you are good to go:-
Unpack It Outside
People usually open the pack right in the middle of the kitchen which has a couple of basic problems. Once you make the whole space dirty and cluttered where it makes difficult to work and secondly you always bump on the doors while coming in. Therefore, always unpack outside but near the kitchen or house door.
Move It In
The next logical step is to move it in. Do mind for the gaps and it is better to measure the door gap before you move the fridge in. If the fridge is a big one, then remove the fridge door and assemble back after you move it in.
Slide It And Make Connections
Once you are happy with the space that the refrigerator will go into, put it in front of the space, but with enough of a gap that you can get behind it. Sweep out the space to get rid of dust and dirt, then connect the power and water, making sure that the cables for both are against the wall so they won't get caught as the refrigerator slides in.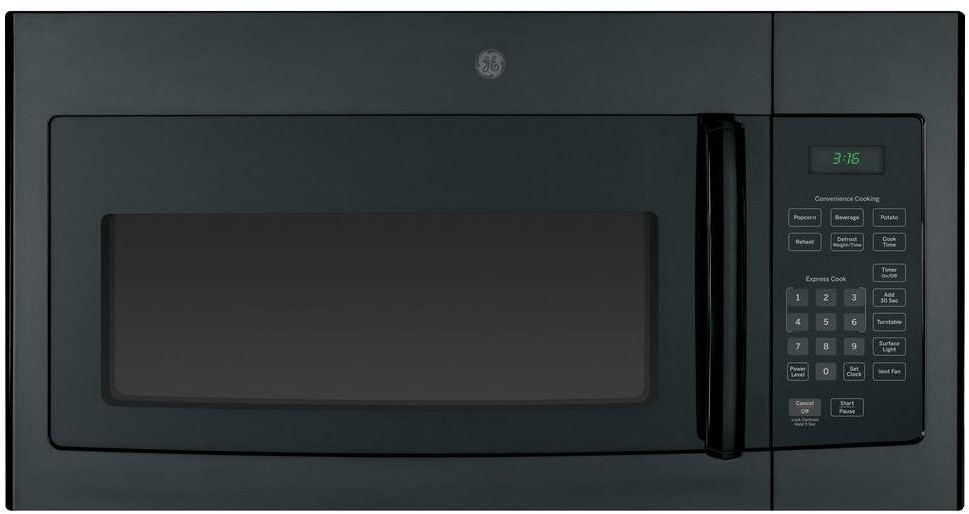 Your GE 1.6 cu. ft. Over the Range Microwave Oven in Black Kitchen Cooking Appliance has convenient cooking controls to make operating quick and easy. The Express Cook feature allows you, with one touch, to set cooking times from 1 to 6 minutes. The glass turntable, with on/off capability, lets you use various size cookware. Defrosting times and power levels are programmed automatically or manually for optimal results. You can get this great oven from eBay right away.
Features:-
The built-in 2-speed,
300 CFM venting system
Nonstick interior for an easier cleanup of spills
6 cu. ft. capacity
Popcorn, Potato, Beverage, Reheat options among many
1,000-Watt of cooking power and 10 cooking levels
Turntable on/
Cooktop lighting
2 fan speed settings
Dimensions: 16-1/2 in. H x 29-7/8 in. W x 15-1/4 in. D
The Black beauty comes with a 1.7 cu ft capacity and 1000 watts power rating. This has convenience cooking controls that make operating made quick and easy. It also includes adding 30 seconds to the running time which makes it convenient to add time while on the go.
It also has the weight and time defrost feature which allows you to simply enter the weight of the food, and the oven automatically sets the optimal defrosting time and power level or set your desired time for defrosting. This comes with a recessed turntable with on/off that controls the turntable operation.
Two-speed, 300-CFM venting system allows for the smoke, steam and odors to be removed making it an ideal indoor appliance. It also includes 10 power levels that offer multiple power levels that offer cooking flexibility. You can get this great oven from eBay right away.
Features:-
7 cu. ft. capacity
Convenience cooking controls
Add 30 seconds button
Weight and time defrost
Recessed turntable with on/off
Upfront charcoal filter with indicator light
The two-speed, 300-CFM venting system
10 power levels

Complete cooking tasks in minutes with this 700W countertop GE microwave oven. A rotating turntable provides consistent heat distribution, and a one-touch operating panel lets you engage automatic functions or program cooking power and time manually. Keep on task with the kitchen timer and cycle-complete reminder of this GE microwave oven. You can get this great oven from Amazon right away.
Features:-
7 cu. ft. capacity. Approximate product dimensions: 17.25 inch W X 10.12 inch H X 13 inch D
Convenience cooking controls
Auto and time defrost
Turntable
Overall Width:17 1/4 inches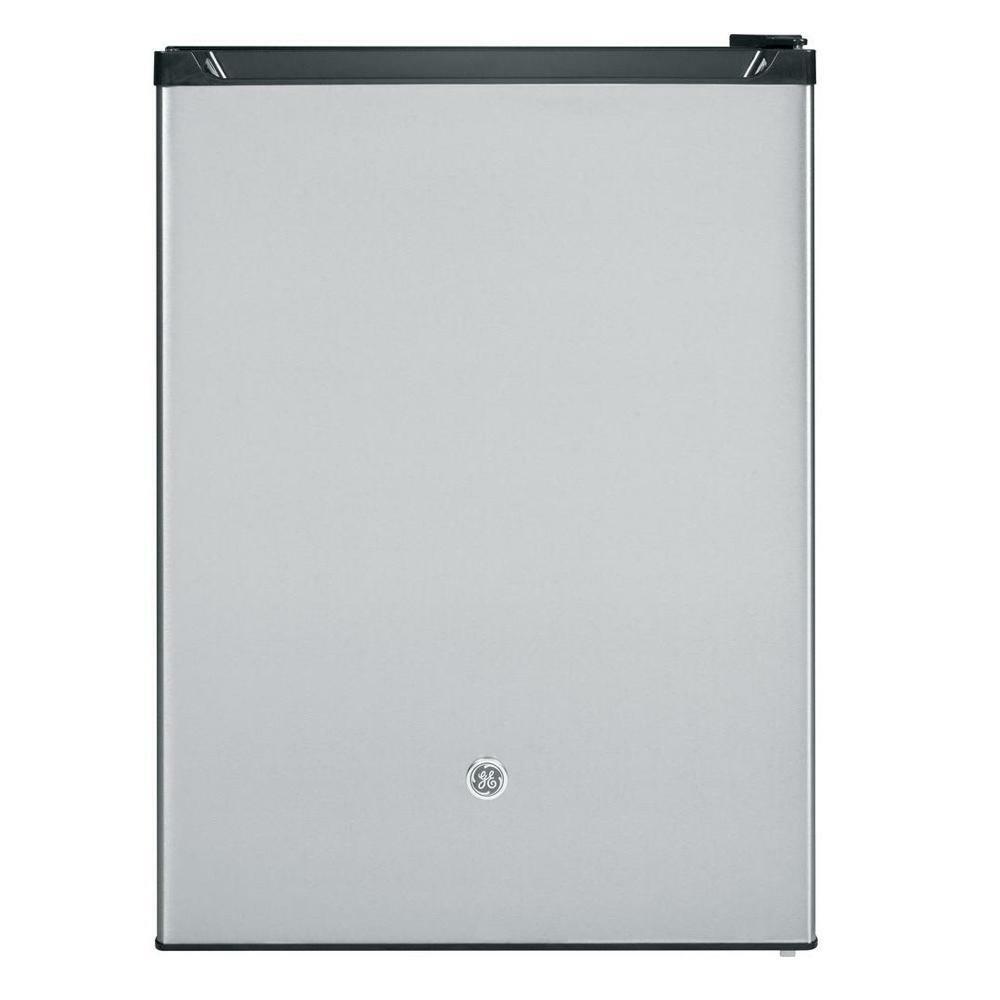 Your 5.6 cu. ft. Mini Refrigerator in Black is Built-in or freestanding capability and allows for flexible installation under counter. Two glass shelves and indoor storage with can rack helps to keep your food organized. GE appliances provide up-to-date technology and exceptional quality to simplify the way you live. With a timeless appearance, this family of appliances is ideal for your family. And, coming from one of the most trusted names in America, you know that this entire selection of appliances is as advanced as it is practical. You can get this great oven from eBay right away.
Features:-
Clear crisper provides the ideal storage environment for fruits and vegetables
Temperature control located on the interior right side
Two glass shelves create convenient food storage
Interior lighting – Makes it easy to see what is inside
Door shelves are perfect for small containers
5.12 cu. ft. fresh food capacity provides additional interior space
0.49 cu. ft. freezer capacity for storing small frozen items
Recessed handles
Door Swing Reversible Hinges for added flexibility
Defrost Type – Manual
Therefore, if you are set to get one of your GE appliances, you must go through some research. It is also suggested that professional help may be sought to measure your space available in the kitchen and then decide on the model you have to pick. Furthermore, if space is not an option then you should go for the largest size that comes in the most compact of spaces.
This will allow you more cubic feet of cooking or cooling space as well as an aesthetic portfolio right in the center of the kitchen. The only thing you should remember is that there is no one right choice, therefore the more you research, the near to perfection decision will be yours. HAPPY HUNTING!
Total Page Visits: 236 - Today Page Visits: 1