Overview
When you convert your basement into an apartment or rental unit, it becomes a great way to earn extra income. Almost within the first year, homeowners earn back their investment. You should consider turning it into something useful and profitable if you rarely use your basement. These are all aspects you should consider while converting the basement into an apartment. Amazon, Houzz, and Build stores can help you achieve converting a basement into an apartment.
Consideration while Designing a Basement Apartment
• Is it permitted?
First, ensure that you can covert an apartment in the basement legally. You're not restricted by some municipalities to what you do with your property, but by certain zoning laws and regulations, others will require you to abide. The number of tenants allowed to hold apartments, parking requirements, and fire escape plans for residents comes in common zoning codes. To see whether any zoning laws can affect your plans to create a basement apartment or not, you should check your city. You should know upfront so you can avoid what you would consume in a change later in the process. If basement apartment rentals are not permitted in the city, a basement conversion for personal use can be considered, such as building an in-law suite. Determine the cost for the conversion of the basement into an apartment.
• Setting the Budget
Setting a budget is an important initial step when you're creating a basement apartment. When you budget the project, it helps in establishing the time that will be taken to start earning a return on your investment. Also, you will come to know whether the costs will outweigh the benefits or not. For most homeowners, spending $10,000 – $28,000 is the average national cost of remodeling a basement, according to HomeAdvisor. However, the cost of the full conversion of an unfinished basement into a rentable unit can be much more. The average cost for converting a basement into an apartment when adding a full bathroom and kitchen is $50,000 – $75,000. If you already have a finished basement, muchless is expected to be spent than if you were starting from scratch. You should consider making upgrades to increase your rental value. Furinno Turn-N-Tube 5 Tier Corner Shelf is available on Amazon and is an amazing way to save space while converting your basement into an apartment.
Design Your Basement Apartment
If you are looking to create a traditional apartment or a studio, the open floor plan of a studio apartment can save you time on building new walls while a traditional floor plan charges a higher price for the rental. Determine if a one or two-bedroom floor plan will work best by analyzing the square footage of your basement. It's time to create a floor plan that will serve as the foundation of your renovation after settling on a general layout for your basement apartment.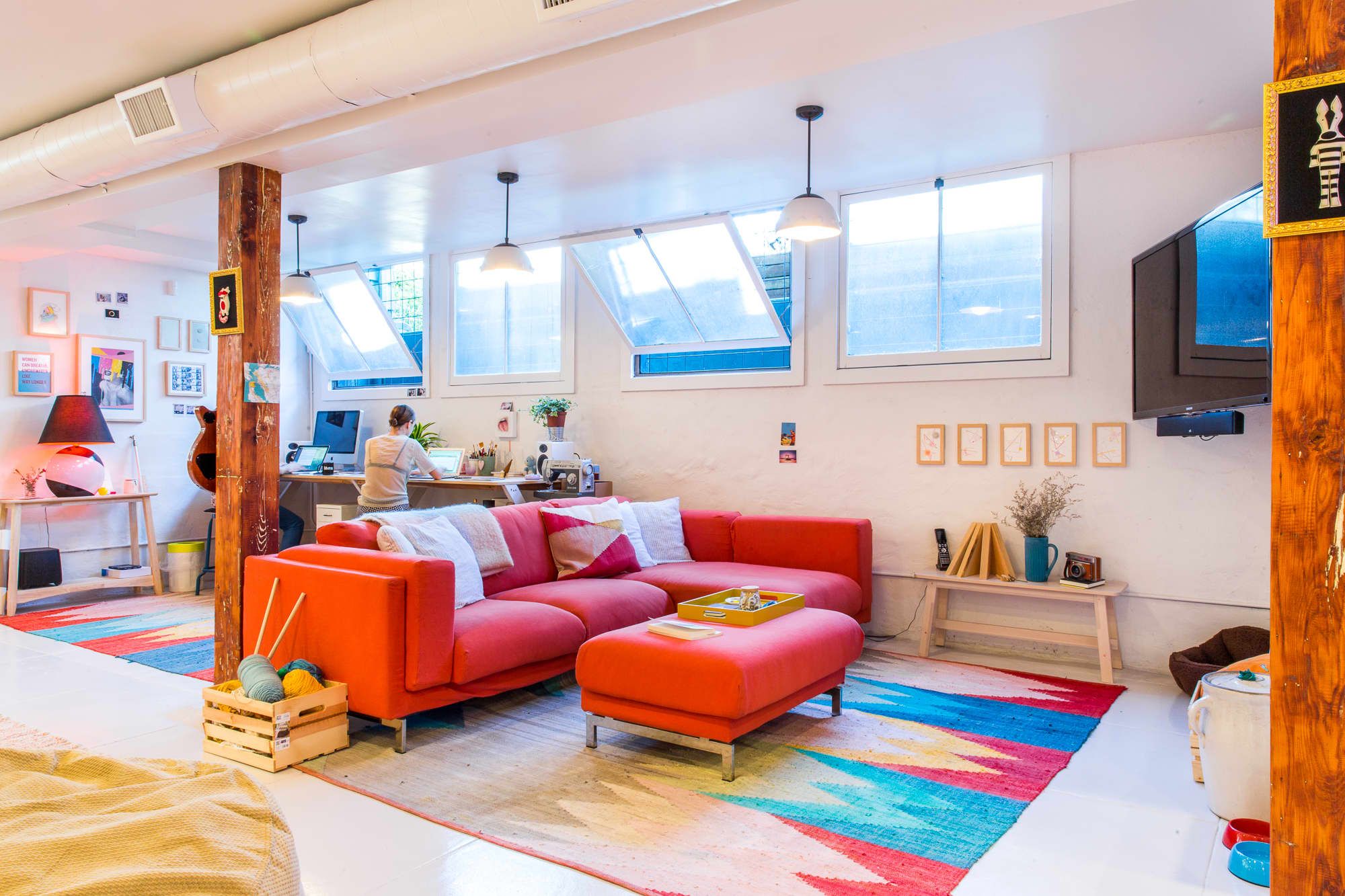 Necessary Rooms for Your Basement Apartment
Living room
Kitchen
Full bathroom
Bedroom
Dining area
Closet and storage space to carry out the appropriate plumbing, insulation, and electrical work, you should consult with a contractor or another professional to help.
Begin Your Basement Conversion Project
The main steps that are required to convert a basement into an apartment are as follows:
Firstly, an exclusive exterior entrance to the unit should be installed. You should make sure that your basement apartment plans include an outside entrance separate from the house for legal reasons, fire safety and your renters' convenience. Pro 10 TCM ABC 10 Lbs Drychem Fire Extinguisher is an important element to ensure fire safety in your basement apartment which is available on Houzz.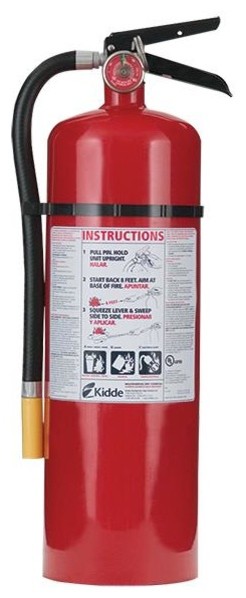 Defined living spaces and a functional layout should be created. Instead of a more traditional layout, if you're planning to build a studio apartment, creating defined rooms won't be necessary.
Heating and cooling with an independent system should be enabled. It is easy to split the bills or turn them off if you're separating your new basement apartment's utilities from the main house if space goes unoccupied for a long period.
Necessary electrical and plumbing systems should be installed. Electricity and proper plumbing will be needed by your renters, and the same point of easily splitting utility bills applies here as well.
The walls, floors, and ceilings, if working with an unfinished basement, should be insulated and finished. You should make sure that your basement apartment is up to code withproper waterproofing, flooring, and insulation. DEKOPRO Tool Set General Household Hand Tool Kit is an amazing set of tools used in achieving the above-mentioned goals. This kit is available on Amazon.
Additional Considerations
Considerations while Flooring
An unfinished basement usually has dirty and cold flooring. Typically, the best way to create a cozy, tolerable space is carpet. Keep in mind that you'll want to opt for engineered hardwood instead of solid hardwood for hardwood flooring installations below ground level. Many basements are prone to engineered wood that is much more resistant to temperature and humidity swings.
Important Amenities to Install
There are useful amenities that need to be installed to create a completely livable basement apartment. Timeless Amenity Tray on Houzz is an amazing option for you. A designated laundry room would be beneficial other than essentials such as a kitchen, bathroom, and living room, even if it's simply a stacked unit in closet space. Besides a refrigerator and stovetop in the kitchen, a built-in microwave would also be a bonus.
To Furnish or Not to Furnish
It certainly is valuable while listing a fully furnished apartment. If you plan to use the space as an Airbnb, renting a fully furnished unit is important. If you are planning on using it as an apartment and want your monthly rent numbers, a boost in renting out the basement as a furnished unit can help you. However, you will need to be mindful that a few scratches and dents might incur on your furniture. One of our recommended furniture options for you is Delacora 49.5 Inch Wide Leather Sofa available at the Build store.
Rent Out Your Basement Apartment
Now it's time to start looking for tenants that have a beautiful new rental unit. To show off just how much hard work has been put into designing the basement apartment you should take photos of your finished space with a professional camera. Upload them to a listing website along with a unique description and the rental price once you have photographs.
These are a few recommended rental sites:
Airbnb
Zillow Rental Manager
Cozy
Apartment Finder
Apartment Home Living
That's it!
After following the above steps you can feel confident in your newly converted basement apartment and now it's ready for your hard work to pay off with additional income from your rental space.
Total Page Visits: 302 - Today Page Visits: 2