Overview
There are many factors that you should take care of before choosing the roofing shingles for your house. The main factor that you should consider at first is how much time the particular type of shingle will last in your particular climate. It is important to consider this factor because some shingles Architectural shingle patterns are not suitable for wet-weather patterns and some for dryer climate. You should also consider factors like shingle composition, colors, style, and price. Our recommended stores to look out for while buying roofing shingles are Alibaba, Wayfair, etc.
Choosing Roofing Shingles for Your House
You should consider the following factors before choosing roofing shingles for your house:
Cost of Shingles
Cost is one of the important factors that you should consider before buying or choosing anything. Jingda Solar Metal Roof Sheets shingle is a low-cost product you can buy from Alibaba store.
You can calculate the cost of any type of shingles of your desire by following this procedure:
Measure the approximate square footage of your roof using a tape measure.
Measure the width and length of your roof area to determine the square footage. You'll get the shingles by the square from the market and every shingle covers a 100 square foot area.
Multiply the length and width together to get the area of the roof to get the square foot area of your roof.
You should add 10 percent extra considering covering the waste. If you are getting an area like 180 square feet, consider it as 190 square feet.
Warranty for Shingles
Another factor that you should consider is how long the shingles will last. Shingles that are more expensive last for a longer time. You should buy the shingles from the known manufacturer because some companies give you long-lasting warranties and the result comes out to be the opposite. So it is better to go to the known manufacturer instead of going to the new and unknown one. For the best warranty shingles, 30 Years Warranty Roofing Shingle on Alibaba is the perfect choice.
Types of Shingles
You should consider which type of shingle you want for your roof. There are many types of shingles, but two of them are better than others. These types are as follows:
The first one is Asphalt shingles, which are standard shingles of the industry. They are more durable and effective. The warranties of Asphalt shingles are longer. It will be a good choice if you are looking for high-quality and durable shingles. Regular asphalt shingles or three-tab shingles are flat. They have one shingle tab shape and size. Three-tab shingles are lighter and of comparable price but they are less durable over the long run.
The second one is Laminate shingles that have architectural styles. For example, 2020 Xinxihu laminated roofing asphalt shingle provides durability just like Asphalt shingles offer. It can be found on stores like Alibaba. They come in shaking patterns that resemble wooden cedar shakes. One of the patterns is the S type pattern, which is a decorative type of shingle. S type patterns come in shapes like triangular or rounded corners along with edges.
The other one is of slate patterns that have lines veins in the shingles. Slate patterns look like stone slates. For these types of patterns, you have to pay extra money. Laminate shingles are the type of Asphalt shingle, but they have a heavier base mat and a greater number of layers of refined asphalt. They have a more dimensional appearance because of the different sizes and shapes available.
Other types of shingles are the clay, wood, and other materials. If cost and maintenance are not a problem for you, then these types of shingles might be suitable for your needs. Laminate shingles are recommended in every case because they have more benefits than Asphalt shingles.
Style and Features
There are many other factors that you should consider, like appearance, Algae defense, and fire protection. If you want your roof to provide an ultra-dimensional look, then architectural shingles provide a shadow effect that gives them an ultra-dimensional look. You should consider algae defense if you live in an area that is algae-prone. Look for the shingles that protect against discoloration. Visit the Alibaba store to look at different styles and features of roofing shingles and buy the one you like.
You should also look for shingles that provide you protection against fire to keep you,your home and everything safe. It is better to consider the environmental conditions if you live in an area that might be dumped with snow or buffered with high winds. The shingles should be strong enough to provide you safety and should stand up against challenges of nature.
Color of Shingles
Color is an important factor in making your roofing shingles look good. It is better to keep in mind that whatever color you choose should last for years on your roof. You can choose the color according to the décor of any home. There are many colors available for shingles such as green, red, blue, white, and custom colors. Dark colors absorb more heat, so more heat will be on the roof if you choose darker colors. If you have a usable attic space, a lighter color will be a better choice. The light color of the roof provides a heat-reducing effect.
Choosing a color looks like an easy task, but it isn't as if some colors might look good on Tudor style home, but they don't look on other fashions like Ranch or Colonial. You should consider many factors before choosing the colors. If you are thinking of selling the home afterward, then you should go for the neutral colors for the shingles. It would be a good choice to keep the roofing current. If adding a flare with a more striking pallet suits the personality of the overall home, then you can add them.
You should consider the rules of the association for the appropriate shingle colors if you are a part of an association. Online tools like the GAF style guide help you to explore the different color combinations before visualizing them on your roof. You can also consult with your roofer about the suitable color for your roof. 12 Colors Double Style Roofing Shingle is our recommended option to check out on Alibaba.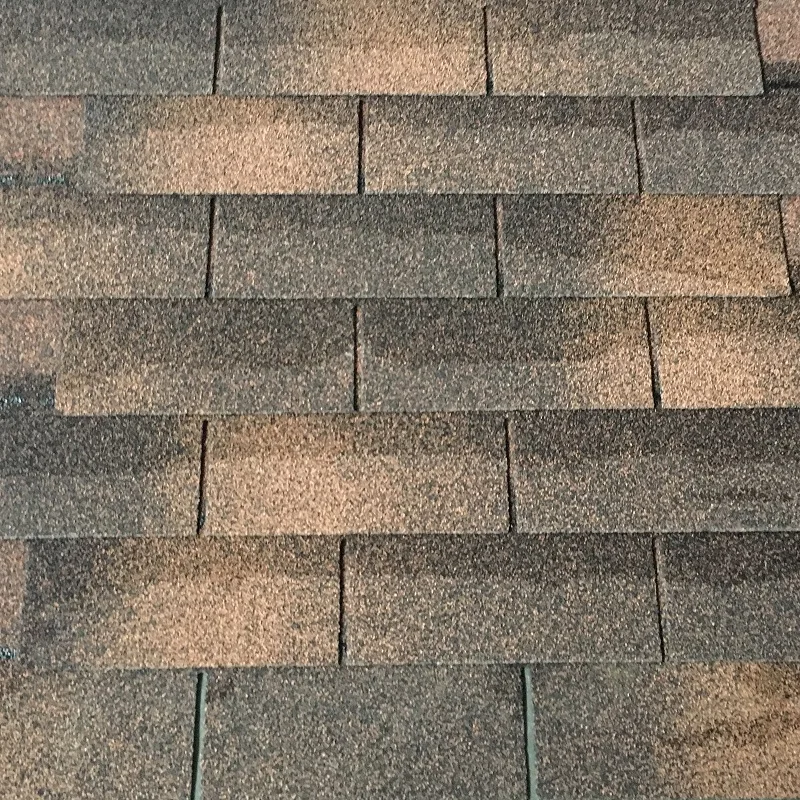 Conclusion
This article gives you information about the factors that you should consider before choosing the roofing shingles for your roof. Such factors matter a lot in making your roof look the best. The selection of the perfect choice heavily depends upon personal preferences. To get the product of your choice, you can visit stores like Alibaba, Wayfair, etc. By considering all the above factors, every reader can make perfect decisions to do the job perfectly.
Total Page Visits: 252 - Today Page Visits: 4