Gardens are always a healthy habitat for your homes because they are homes to your plants. They are a keeper of nature and they preserve your well-being. You may live in the city or the suburbs or even in the village, gardening can direct you to a positive turn in life. The entire work of gardening is more than a feeling because you are rewarding the purpose of life and giving it a meaning. It is very simple that without plants there will be no healthy life, no oxygen, just imagine! How can we forget that the entire existence of life revolves around the chain and the reason that we co-exist because we depend on each other? Plants are important because they absorb carbon dioxide from the environment and we live because of them, some plants can provide us water and humans consume plants and that keeps their diet in balance. Gardening is the best exercise for your mental and physical shape.
Here are a few amazing ways to start gardening, to add and to decorate and live with good health.
1. Ornamental Decor to gaze into
Ornaments are a great way to give your garden the aesthetic it needs, but you should not overdo it. Keeping it sober is the key. A wrought iron gate at the entrance is a great touch to add to its beauty and a few bulbs around it can illuminate what is green around you. you can find bulbs like Recessed can/Spot and Track/Outdoor Replacement Bulb from 1stoplighting.com
2. Garden gates of grandeur
This is where the first impression is fixed. You can do a lot with a garden entrance whether a big one or a small one. They represent grandeur and charm. These connect smaller sideways leading tothe other portions of the garden. You can start by thinking about the colors that might look good on the entrance. Think about the flowers that you might want to see on the gate. Bougainvillea, Roses and even the right shades of roses could look just splendid.
3. Display a Plant Collection
We know that you have trimmed the grass, sorted the trees and that is great but here is a bit you can do by assembling your plant collections in positions around the garden where you think they will look the best. You have enough pots and sapling around already, but you can really highlight the colors by placing them in the eye level. If you have a taste for vintage, you can just arrange a few antiques such as old vases or even an old table where you can have the display of your collection. Get some of the best plants like the Spring Double Ball Boxwood Topiary in Planter from wayfair.com which will do the trick.
4. Include Ceramic to add class
If you have large pots lying around going to waste maybe a very old one, give them a coat or two with colors you think are suitable and they are ready to go and fill up the corners of your garden with foliage plants. This is a great way to draw eyes to your garden, they may look beautiful around the entrances too and around sideways to the garden.
5. Painted Lawn Chairs and Plates
Another great idea comes to mind if you still have your grandfathers' chair around and you do not want to throw it. Why not use it as a space for you pots and plants, yes that sounds perfect isn't it? Similarly, plates can have a place on the walls of the garden and can simply pull off a very classy and beautiful look. You can get an ideal set of lawn chair like the Teak Wood California Side Chair, Set of 2 from houzz.com.
6. Jar Lanterns are aesthetic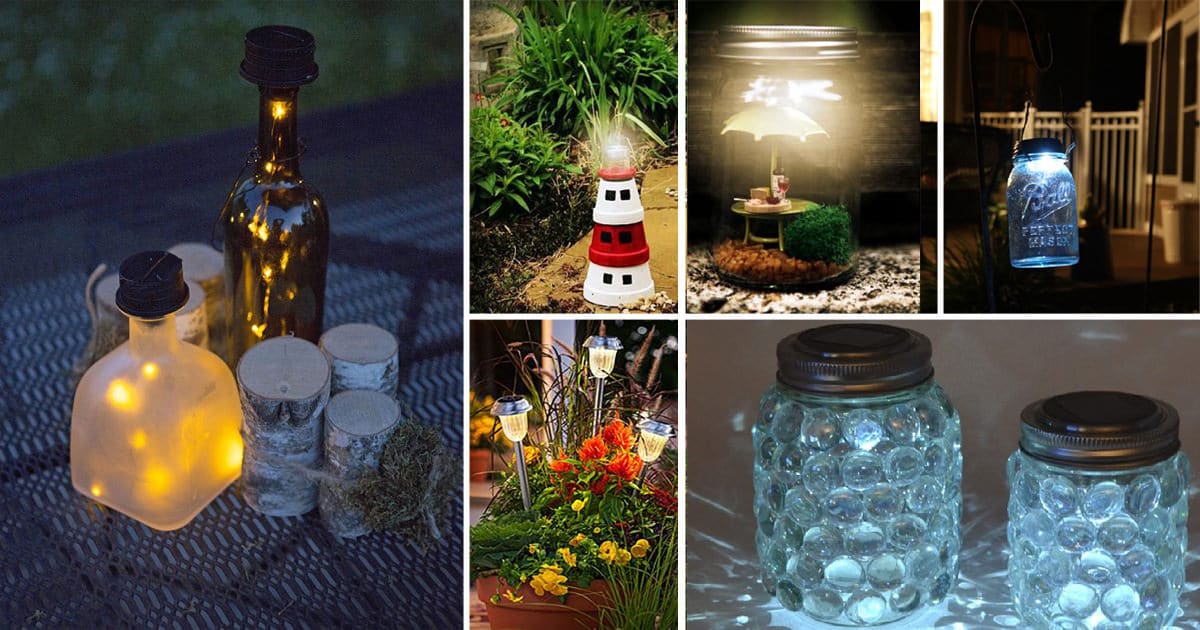 If you are runningout of places to plan a party, you garden just might be a well-fitted choice. You have the perfect plan to decorate and there are flowers and white ribbons but just this bit can add so much to your party, you have the jar lanterns right in place for that. Maybe you drink your coolers or shakes in these but there is so much more that they are capable of. Get a nice set of lantern from riverbendhome.com like the Townsend Lantern
7. String lights sway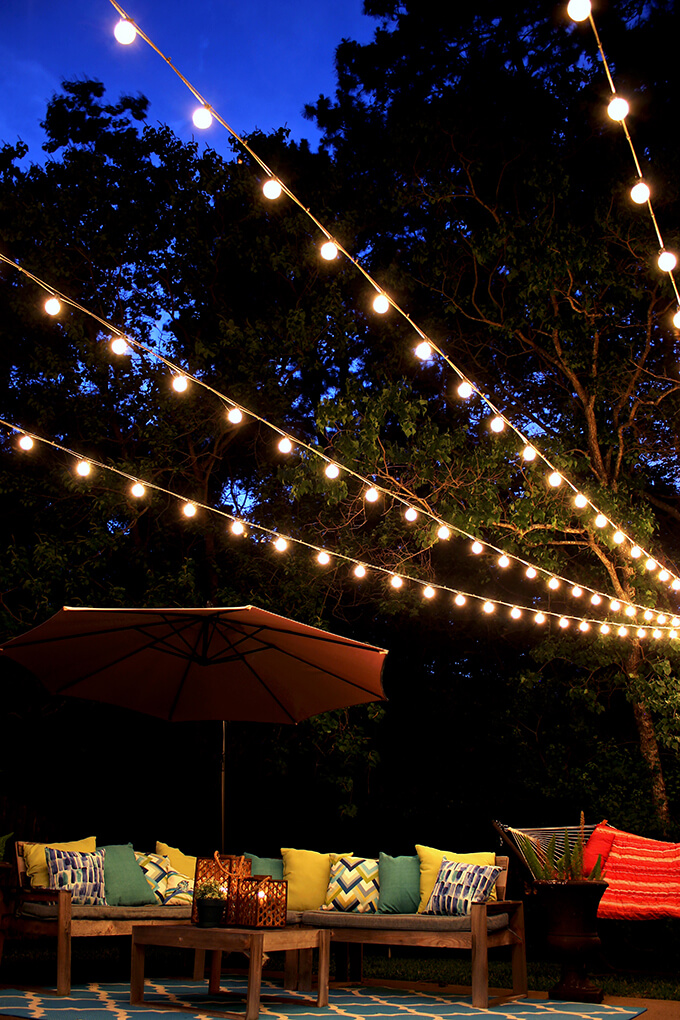 They are the most common and easiest lighting decoration that so often catches your eyes in every party be it a forest or a rooftop garden. They are magical with their aura wherever you see them, more commonly wrapped around on trees and it becomes instantly lit. These lights are ready to use and decorate in any sort of venues and are not very expensive. Christmas lights can be a good example of string lights.
8. Rustic Can Platters
These can platters serve as vases to hold flowers, they can very well look great and deliver a beauty treat when placed in the middle of an old table. They give out a vintage vibe and seen enough nowadays, you can find them at small gardens. You do not really have to go looking for a Can platter anywhere you can make one out of any metal watering cans. They look pretty and primitive.
These are some of the great decorating ideas and suggestions that we would strongly recommend whether you are into gardening or if you are planning to start new on this journey, to be creative and classy at the same time. Make use of the beautiful space that you have and let it breathe beauty. Have your way with the planning and give it a great touch to use from the above. Go budget friendly and eco-friendly to feel at home and create uniqueness your own way. Set up the table for the serene! You can get a complete set like the Weintraub Terracotta Pot Planter from wayfair.com.
Total Page Visits: 460 - Today Page Visits: 3