Overview
Roof repair is costly because it's very expensive depending on part of your home. If you don't know where to shop then it can make you spend a lot of money that can be difficult for you. Everyone tries to save money when they have to spend a lot of money that can affect their monthly budget. Roof repair is costly because it includes fixes, replacement, restoration, and inspection.
Many ways can help you in saving money when you want to repair your roof. To save money on roofing, you should follow the following steps:
Best Ways to Save Money on Roofing
Have a look at Company Credentials
You should go to different contractors to get an idea about the budget. Before hiring any contractors, make sure about them with a little research. You should look at their previous work and local references. Also, you should see their portfolio to get an idea about them.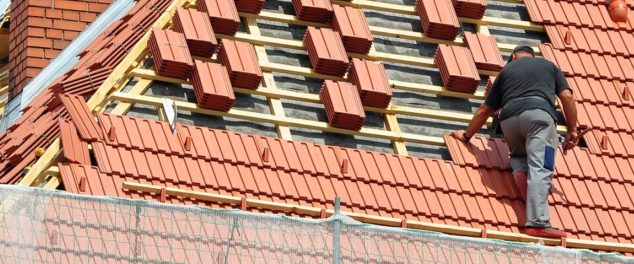 Before going to the roofing company you should make sure that the company offers a warranty on their materials and installations.
If you don't have any idea about which materials will be installed while roofing can cost you much more. Companies try to bump up the rates because they think that you have no idea about anything. You should also research the rates of different companies before you hire someone.This research will help you in getting the best work at the best rates instead of being trapped by the companies.
You want to work with a company that can do great work and has honesty and integrity. The research can help you to save money and find the best contractor for your work. This will also save you from the traps of the companies and from giving them more money.
Do Some Of The Work Yourself
One of the easiest ways by which you can save money on a project of home improvement like roofing is that you do some of the work yourself. Roofing can't be completely done by you because it needs skills. But you can handle demolition and remove the shingles that'll help you in saving labor costs.
Reroofing can also be reduced by taking over the cleanup and dumping or by offering to store the materials on site for the contractor. You can save money by doing such work.
Try Overlay Instead of Replacement
You can ask the contractor to place shingles over the old ones according to the needs. It'll reduce the cost and cover the labor time. But before taking it into action you should discuss it with the contractor whether it'll be a good plan or not. This will be only a temporary solution, not a permanent solution.
The roof lifespan will be extended by replacing the damaged parts. Fixing issues instead of reroofing will save a lot of money.
Consider Long Term Cost Savings
Instead of saving money in reroofing you can consider long term cost saving by choosing long term shingles instead of choosing short term shingles. Instead of choosing the 15-year rated roof, you can choose a 30 year rated roof that'll save you money for the long term. This will save you money as you don't have to re-roof sooner.
There is another way to reduce the long term cost by choosing energy-efficient products. Your money is saved for a long time as energy rated products cut the utility bills each month. By using energy-efficient products you can cut your cost because they cost less than normal ones. These products help you in saving your heating and cooling costs. In some cases, tax breaks can be the result of this option.
If you choose the right time for re-roofing this will cost you much less. You can choose the spring or winter season for roof repair if you live in a temperature climate because these are not active seasons for re-roofers. Roofer industry is also busy in the fall and autumn season like other industries.
Because these are active and busiest seasons for them, they cost you more for the work. You can also get off-season discounts if you choose spring or winter for your work.
Check With Your Insurance
If you are not responsible for the damage to your roof then it is very likely to be covered by the insurance. Damage to the roof because of the weather can prove to be a good chance because your insurance can cover the cost of repairing.
You can save your money if you check with your insurance because they can cover the cost of fixing things.
Is choosing DIY a good option?
It depends on what type of work you are doing by yourself. It is not recommended to do such work that can harm you. If you want to remove the old roofing before the installation nobody will stop you. But for this, you should ensure your safety first by choosing the proper equipment.
But it is recommended and it's more sensible to hire professionals instead of doing such work by you.
Choosing a Roofing Contractor
Research is an important part of hiring any contractor to repair the roof. You can do this research in many ways such as:
Get information on the internet about the company
Go to the organization's site to get the information
Reviews by the people on the roof repair companies can help you to make a judgment about the company but you should also look more ways to know the company's performance. If your friend or a family member has to get roof repair before then you can get a discount because certain companies offer a discount to the new customers that are referred by the old customer. These ways can help you to save money with great and efficient roofing work.