Outline
There might come a few projects in your house that need to be done by yourself. just like it might be possible for you to hang your old photos on the wall that have been put off for a long time. To do this kind of do it yourself (DIY) project and assembly need a toolkit that contains every essential tool. By having a perfect toolkit you can do your small projects and assembly by yourself easily. The tools that are required by the average homeowner and at a beginner level that just started DIY projects are defined as follows:

Essential Tools
These tools should be present in your toolkit to be successful in your DIY project:
1. Tape Measure
A tape measure is a tool that is required very often for most of the projects. To get your DIY and home improvement projects done a 25-foot long tape will be enough in your toolkit. You should go for the nylon or acrylic-coated blade to get a sturdy tape measure because it doesn't get cracked or split. The tape measure can get in an average price range of $5 to $20.
The tape measure is used in the projects in which you need to have precise measurements. Such projects include remodeling projects around the home in which you have to measure new appliances or furniture.
2. Utility Knife
The basic tool that should be present in your toolkit is a utility knife. You should go for a mid-range knife that has a rubber grip while shopping for it. Buying cheaply made knives is not a good idea because it has problems in it such as it doesn't lock into place easily. The average price of a utility knife ranges $15-$30.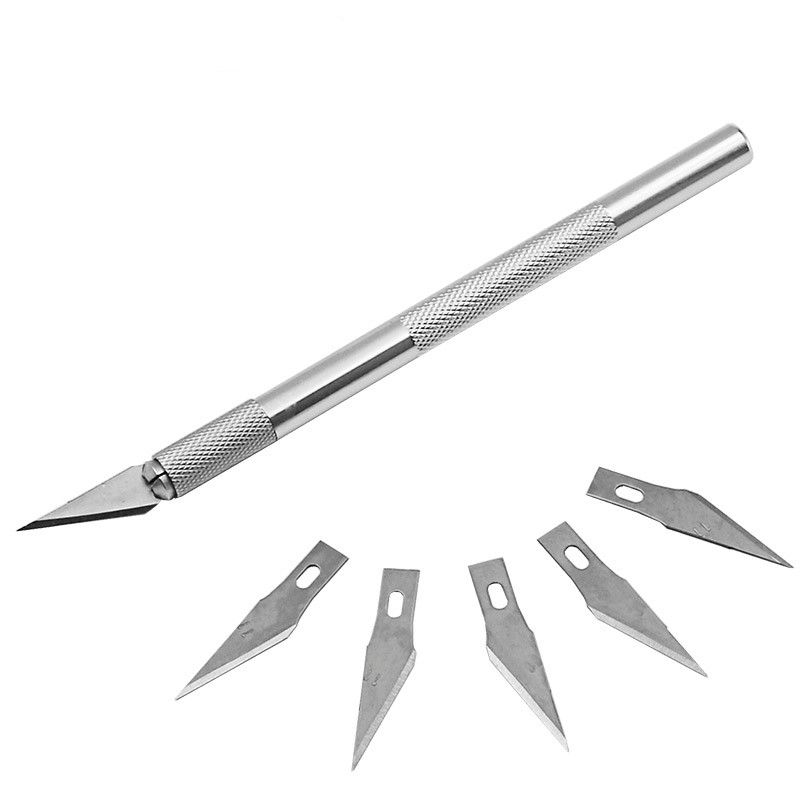 Utility knives can be used in many DIY projects like opening packages, removing carpet, taking out a bathroom vanity or even breaking down an old mattress.
3. Claw Hammer
One of the most common hammers that are used in a DIY project is the claw hammer. By using a claw hammer you can pound or extract nails from wood. To get a grip and shock absorption, a rubber or vinyl handle should be used. The average price of a Claw hammer ranges $10-$40.
The DIY project in which the hammers are used includes hanging pictures on the wall and removing tile flooring or tearing down your wooden deck.
4. Screwdriver Set
One of the essential things that should be present in your toolkit is a screwdriver. Buying only one single screwdriver would not be the right choice because every DIY project doesn't need the same screwdriver. For this reason, you should buy a set with both flat-head and Phillips-head screwdrivers of different sizes so that you can use them for different small or big projects. The average price of a screwdriver set ranges $20-$40.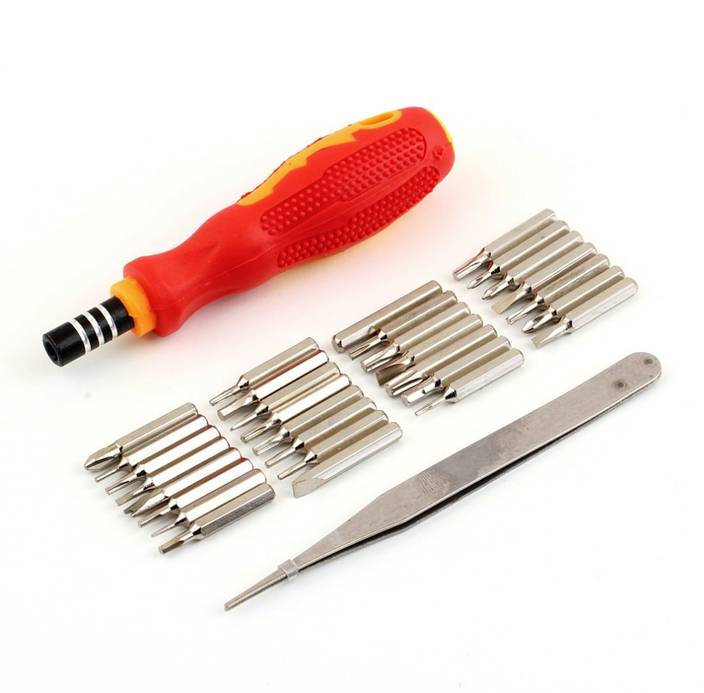 The screwdriver set can be used in different types of projects that include putting in new batteries and home gutter repairs.
5. Hardware
Hardware, nails, and screws are of different types and sizes. To make it easy to find when you need it for any project you should keep them in a box that has separation. The average price of a utility knife ranges from $9-$11.
6. Tape
Wide ranges of tapes are available that are more useful for your projects than all other remaining masking or scotch tape. Every tape has different qualities and fabrics are Polyethylene and adhesive made for a variety of uses. Its average price is $7-$10.
It is used in projects such as:
Duct tape gives strong adhesion and can be used for a large variety of work projects like projects in the arts to work on finishing the basement.
The electrical tape is also known as insulating tape. The property is it is pressure sensitive. It can be used for insulation of wires or any other sort of material that conducts electricity easily.
Another tape is painter tape and is used for the protection of door frames and trim during painting objects and floorboards. It easily comes off without damaging the existing paint or leaving any sort of residue.
The plumber's tape is also known PFTE, Teflon tape or thread seal. It is generally used in plumbing for serial pipe threads.
7. ADJUSTABLE PLIERS
Adjustable pliers make a good addition to the tool collection. It has angled jaws which are useful for turning bolts and nuts. Pliers also function as clamps and are used for cutting of wires which then are referred to as plier wrenches, groove pliers, locking pliers and tongue pliers. Their average price range is 15-30$.
8. Adjustable Crescent Wrench
Another essential tool that should be present in your tool kit is adjustable wrenches. Adjustable wrenches can be used for nuts and bolts of different sizes. You don't need to buy a full set that has different sizes at a beginner level. You can only buy one large adjustable wrench for your DIY projects to be done. The average price of these adjustable wrenches ranges $20-$35. The adjustable crescent wrench can be used in different projects such as loosening or tightening a nut or a bolt. It is mostly used in plumbing work.
9. Allen Wrenches
There are screws and bolts that have hexagonal sockets in their heads and they require a different wrench. Allen wrenches that are also named as hex keys and Allen keys can be used for such purpose. The average price of Allen wrenches ranges $5-$15. Allen wrenches can be used to put together or repair any furniture.
10. Level
You need something to make sure that the lines or surfaces are straight. For this purpose, you can use levels. To know that the surface or line is leveled there is a small tube in it. When the air bubble in that tube is in the center you can have the satisfaction that the line is straight.
The average price of the level is in the range of $10-$40. There are many projects in which you can use these levels like to find level ground.