Overview
Whenever we think about air pollution, we think only about the outside environment. However, we never think about indoor air pollution. We should also think about how safe the air is inside our houses. If we pay some attention, we'll get to know that air pollution in our home can also be dangerous for our health like outdoors. The people that spend most of the time in their houses should think about making indoor air quality good. There is no need to worry; you can improve the indoor air quality with just little preventative maintenance and some basic knowledge. One of our recommended stores to visit is Houzz. You can buy products like Aero Pure Bathroom Ventilation Fan that will help you to clean your bathroom air quality.
Common Air Pollutants
There are many forms of air pollutants such as contaminants from the outdoors that can come to your house by your pets or others. There could also be some dangerous gas leaks. The natural gas that escapes into your home without being burned off can cause air pollution as it has Carbon monoxide. If you live in an old house, then they may contain asbestos and lead particles that can be damaging to the lungs because they are bad for the air. If the moisture level or humidity lever gets high in bathrooms and kitchens, then it can be dangerous and irritating. That is why installing CF Duct Bathroom Exhaust Fan will be great to keep the inside air fresh. This product is available on Houzz online store.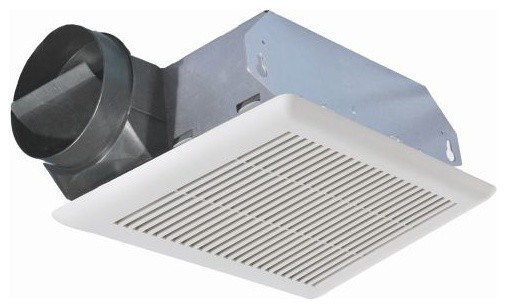 Best Ways
The following are the seven best ways that can help you to improve the air quality of your home:
Check Your Air Ducts
Air ducts play their role in distributing cold as well as hot air throughout your home. So, it is necessary to have proper maintenance and installation of the air ducts. These ducts provide a comfortable climate in every room. If they don't have proper maintenance, then they can distribute contaminants from one room to another. They can reduce the overall air quality if you don't make sure about their maintenance as dust, dander, and evenmold can accumulate in your ducts. You should make sure that the ducts are circulating fresh and clean air by hiring a professional. If you are going to replace the old ducts with new ones, Lambro 516L Metalized Air Duct Connector will be a great choice, again available on Houzz store.
AC Filter
Air-conditioning systems are responsible for giving a perfect temperature to your house all year round. They filter the common air pollutant by cycling through all that air because of which the air filters fill up and stop doing the job. It can damage your AC system and also the indoor air quality; that's why you should change AC filters regularly. You can also get an air conditioning service plan, which usually includes a filter change. If you live in a metropolitan area with high levels of pollution, you should do it on a strict note. You just need to go to Houzz and get MERV 14 Plus Carbon AC Furnace Filters to make your home air improved and good for health.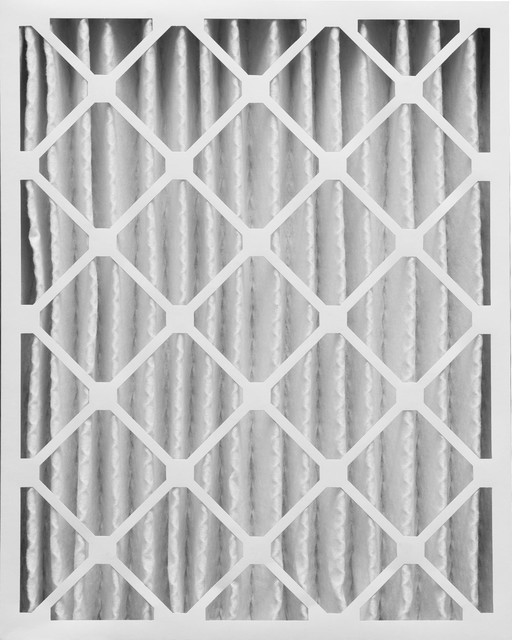 Other Air Filters
You should check the filters of your other household appliances such as vacuum cleaner, clothes dryer, and kitchen vents along with checking the AC filter. These all are responsible for air quality, so you should inspect and maintain them periodically. It is recommended for you to clean or replace these filters every few months for good air quality. OEM ODM Vacuum Cleaning Filter is available on Alibaba's online store for you to buy and make your home air healthy.
Cooking Vents
The kitchen is the main part that creates many indoor air pollutants because many factors such as gas stoves release harmful contaminants. These contaminations include carbon monoxide and nitrogen dioxide. Electric burners also produce the same pollutants in the air but at lower levels. They also release particles air can absorb easily. You should turn on the kitchen vents or open a window while cooking as they help filter out the air even more. HVAC System Parts Steel Ceiling Vent is an option you can buy from Alibaba.
Indoor Plants
You can improve the indoor air quality of your house by buying new plants for your house as plants are nature's natural air filters. These plants also beautify your houseby enhancing your home décor. You can get small plants like ferns and lilies for your house and larger palm trees. These two can be the best options to get pure indoor air as they pull contaminants out of the air. You must be thinking about ways to store the plants indoors. So, a Double Triangle Metal Flower Stand is available on Alibaba for you to buy and make your plants look attractive and your life healthy.
Cleaning Rugs and Carpets
Rugs and carpets help in creating a clean and safe environment as they trap dust and other particles in their many fibers and act as air filters. It is true they act as air filters, but you should clean the carpets and rugs every week; otherwise, they will not improve air quality. So, clean rugs and carpets play a vital role in improving the air quality of your home. If you are looking for a new carpet, Eco Plush 100% Rug Pad is an amazing option, available on Houzz store.
Humidity Control
There are chances that you can get respiratory issues like allergies and asthma because of indoor air pollution. Humid and moist conditions breed mold and mildew that cause air pollution. These humid conditions are bad in mostly the hot summer months, and they also depend on the location you live in. You can reduce the amount of moisture in the air by a few well-placed dehumidifiers. They also help to curb the growth of irritating molds. Eva-Dry 333 Mini Dehumidifier has many options that are available on Houzz. It helps in maintaining consistent humidity levels and creates comfortable living conditions in the house.
Conclusion
If you want to keep the air of your home pure and breathable, then you require diligence and preventative maintenance. You can reduce indoor air pollution by following the ways mentioned in the article. There are many ways to keep indoor air pure by doing things like AC filter replacement, focusing on indoor plants, cooking vents, and other air filters. Houzz and Alibaba are a few of the best online stores to get amazing products to improve your home air quality. You should try to make your home air as clean as possible to get easy breathing in clean and safe air and enjoy your happy and healthy life.
Total Page Visits: 258 - Today Page Visits: 1