Smart homes are in 'vogue' because everyone loves to get things done with little effort. Home automation offers an opportunity for users to increase their control over the various aspects of the household. There is no denying the fact that a lot of tasks in any house are repetitive in nature and deploying home automation can deal with those automatically. Automation also helps in boosting home safety and security, apart from being good for the environment. Here are 8 smart ways to automate your house with the latest technology, equipment and standards.
1. Get your basics right
Before you get into the process of automating your household; you should list out things you need to get automated. In other words, you should identify the things which need automation then come up with steps, equipment and other resources required to do so. Household elements like lighting, climate control, appliances and security aspects generally can be automated, but you have to figure them out first.
2. Research, compare and review before buying equipment
Home automation is quite expensive in nature, and if you aren't wise enough in choosing the equipment, then your budget is all likely to overshoot. While shopping for the machines choose in between the multi-purpose and easy-to-use options. Doyour research thoroughly about the equipment and make sure it matches or exceeds your needs within the budget. You are spending your hard-earned money, so make sure the equipment in question does what you 'need it to be done' and that also with ease. As with any other product, the same devices or pieces of equipment aren't sold at the same price everywhere. So, in your research, don't forget to compare prices for the selected equipment at different outlets and online shopping portals to get the best deal. Thirdly do read the reviews which will let you know whether you are making the right choice with the selected cheapest equipment or multi-purpose equipment.
3. Get to know the compatible and non-compatible devices
Sadly, not all the tech company works together, which means not all the devices are compatible with any given smart home technology. Amazon, Google and Apple are front runners in offering the smart home technology powered by their range of specific devices and home connectivity solutions backed with powerful digital assistants. It is better to focus on a single brand & opt for buying brand-certified or cross-platform compatible devices in order to turn your house into a smart home.
4. User 'timer' to save on energy bills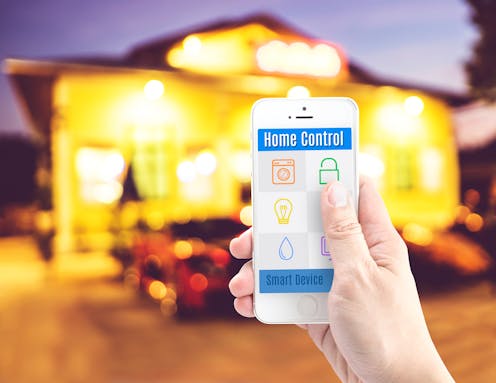 Automated lighting and entertainment solutions and equipment are great for control home lighting fixtures and electronic pieces of equipment on the go. These operate on the simple 'timer' mechanism which allows users to turn on or off their equipment at pre-set times. Based on your lighting needs, you can save a lot on the energy costs within a short while by setting the timer accordingly. The automated lighting and entertainment system are connected with the main electrical grid, which enables users to control them remotely as well. So, make sure you use these automated features in accordance with your usage habits and need to tinkering the timer and activating the remote controls for more advanced control.
5. Schedule cleaning with a smart vacuum
House cleaning is a difficult task, and home automation can help in dealing with it without breaking a sweat. Invest in a good rated automated vacuum cleaner for your home like the iconic iRobot Roomba 980. This Wi-Fi-enabled vacuum cleaner has a very simple and easy installation process allowing users to schedule cleaning tasks from anywhere withits dedicated smartphone app.
6. Boost your home security with Video Doorbell
Security is the biggest concern for any house owner and the best way to get a peace of mind is to invest in a Wi-Fi enabled Video Doorbell. The smart home market is littered with innumerable smart doorbells, which are waterproof in nature, get connected with the Wi-Fi and enable communication with the visitors. With a smart doorbell, you are just getting to see who is on your porch, but you can also talk with them. With Wi-Fi connectivity, you can get this feed anywhere on the globe and can converse with the visitor at the same time. Some high-end smart doorbell even comes with the motion detection feature, which alerts you beforehand whenever someone approaches your door.
7. Install Smart locks on doors
Keeping an extra key under the doormat or in a fake rock beside the porch won't work anymore if you concerned about the security. Automate your household door by investing the new age advanced 'smart locks' which can help you unlock your door almost like magic but infused with the highest level of security. Smart locks not just allow you to lock and unlock your home but also allow you to set it to send phone alerts in case of usual activity or tampering or forced entry in your absence.
8. Read, understand and know about privacy policies
Smarthome gadgets are getting cheaper with each passing day, but that doesn't mean you should compromise on your privacy. Before buying any equipment and giving away your precious data do take out some time to know about the privacy policies. Spend some time reading the privacy policies and get to know what 'information' you will be sharing with the equipment maker in order to make your life easier.
Now you are all set to automate your home and make your life a little bit easier and relaxing than earlier.
Total Page Visits: 464 - Today Page Visits: 1