Overview
While remodeling or renovating the house, bathroom remodeling is the most popular of all. If you remodel a bathroom in the best way, it also adds value to your house if you are thinking of selling the house afterward. So, investing in bathroom remodeling also brings a return. To get the best products for bathroom remodeling, you may go for stores like Alibaba, Flipkart, and Houzz.
8 Best Steps
The following steps will help you in remodeling the bathroom in the best way:
Create A Realistic Budget
The first thing that you should do before start remodeling your bathroom is to make a realistic budget. You should consider the cost for labor, material, new fitting, fixtures, and surfaces. The bathroom remodeling also includes the cost of plumbers, carpenters, electricians, and contractors, so add these costs too in your budget list. You can easily find bathroom products of all budgets like Modern design luxurious Bathroom Vanity on Alibaba online store.
Remodeling a bath is an expansive project and takes a lot of time and attention. You can hire a professional designer to help you with remodeling your bathroom within your budget. Now the cost of the designer will be part of your budget. You can find a qualified bath designer at a local home improvement store. Keep track of all your expenditures and make a final list, including all costs. It's better to add an extra 10 to 20 percent because there might need extra changes.
Dealing With The Demolition
Before starting remodeling the bathroom, first, need to demolish the old one. You can do it by yourself within 2-3 days. However, while doing it by yourself, wear the proper safety equipment. You should make sure wearing gloves, eye goggles, and hearing protection because it's an extremely dirty, noisy, and dusty job.
If you don't want to do it by yourself, you can hire a dumpster, but include it in your budget. While doing the job by you, remove the old vanity and sink first and then start disconnecting the toilet. A strip of the floor and wallstiles but be careful you may cut the pipe or electronic cable. One of our recommended stores is Houzz where you can find products like Sydney Bath Vanity.
Order The Products Early
The important step before starting remodeling is to order the product as soon as possible so that while remodeling the bathroom, everything is available. So, you don't need to wait for anything during the process. If something would be missing, the plumbers or electricians would not wait and will install the available things. These include toilet, light fixtures, shower head, floor tiles, etc. If all the products are not there, it would increase the time and affect the work sequence. You can order the products like KKR Washbasin New Italian directly on Alibaba store.
Choose Appropriate Bath Surfaces
Before selecting the material, you should keep in mind that the material should be suitable for installation in the bathroom. You should go for a slip resistance material for the tiles for bathroom floors, shower area, or toilet alcove because they are the parts that continuously face soapy water and intense steam. Soapy water and intense steam can be dangerous because of the slippery effect. You can buy the Freestanding solid surface bathtub from Alibaba store and have fun.
You can go for a porcelain material for the tiles for bath floor, shower area, or toilet alcove because that is a slip-resistant material. Porcelain has a variety of sizes, shapes, colors, and patterns. While selecting material for the vanity countertops, you can select the material like granite, quartz, marble, and solid surfacing materials such as Corian or Staron. You should tell the fabricator to sharp up the corner and edges for safety.
Plan For An Unexpected Problem
You should keep in mind that an unexpected problem might occur in such projects. While removing the vanity, there might be some problem. If there are any hidden signs of trouble, you must ask a building engineer or home inspector for this. You can avoid the extra cost by identifying this kind of problem at an early stage. So, plan in advance for an unexpected problem. Flipkart is an amazing online store to make your job of finding the right bathroom products easier. For example, Kamal Washing Machine, etc.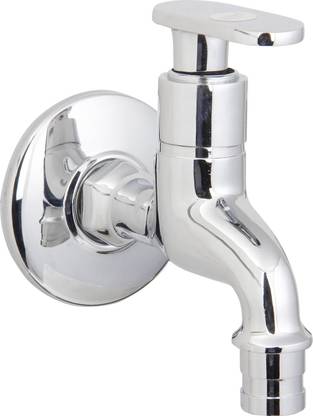 Avoid Change Orders
You should avoid any changes in order after starting the remodeling because it might cost you more and will bust your budget. It is better to avoid relocating theplumbing pipelines, vent stacks, and drainpipes to save your money and time. If there are such changes that are necessary, like if the subfloor is rooted or is not code compliant, then it's better to replace it.
Build A Safer Bath
It is better to install grab bars for safety purposes. In old times the grab bars were ugly, but now they are purely practical and industrial looking. Nowadays, there are stylish and very attractive grab bars that provide safety and look good in the bathroom. You can select the grab bars according to your bath décor. Sometimes grab bars are also providing you double service as you can use it as a towel rack or toilet paper holder. If you visit Flipkart, it is quite simple to find SHP HEAVY DUTY GRAB BAR.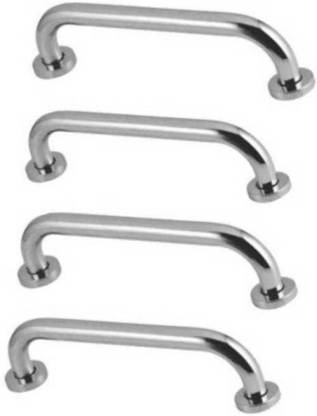 It is better to install on grab bar outside the tub and shower, two to three inside the shower stall, and one beside the toilet. If you are doing the installation of grab bars yourself, then you should follow certain installation instructions and keep in mind the safeties.
Address Storage Needs
If you are removing walls to add storage to a new bathroom, then you can go for 24 inches deep and 32 inches wide. It provides you plenty of space for the cleaning supplies, toilet paper, bath mats, and other things. You should make sure that the swing of the closet door is not interfering with the shower door or bathroom's entry door.
If there is more space, then you can replace the one sink vanity with the double sink vanity to get a much larger space. You can add storage by installing the wall-mounted shelves or freestanding bath cabinet. If you have space, it is better to replace the wall mirror with the mirrored bath cabinet to get a place for storing the small items. You can store the medication and makeup there. To ensure the best storage of your bathroom, our recommended option is Wooden Floating Shelf on Alibaba store.
Conclusion
Everyone wants to remodel their bathroom successfully within their allocated budget safely. However, there are so many things to consider before starting the remodeling, during the process, and even after the job. A few of our best-recommended stores are Alibaba, Flipkart, and Houz. In this article, we tried to provide you with the best tips for a successful bathroom remodel. We are sure, these tips will be helpful to everyone.
Total Page Visits: 238 - Today Page Visits: 1